Zombies, Run! 2 arrives on iOS and Android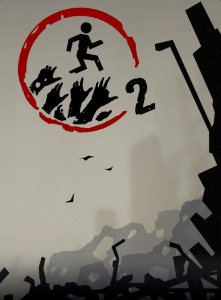 My favorite exercise companion, Zombies, Run!, has just received its promised free upgrade and is available now on both iOS and Android (I'm such a fan I've downloaded both).
The immersive app, which basically turns a real-world run into a fear-filled journey through the zombie apocalypse, is ideal for anyone who struggles with motivation and is a bit like a radio play that takes place through your headphones as you run, with the gripping story -- and the occasional zombie chase -- unfolding in between tracks from your playlist.
The upgraded version comes with seven free new missions to get you started (four main ones and three side-quests), with new missions released weekly starting from 29 April. The new missions, of which there are over 60, pick up from where the original Zombies, Run! missions left off, but I won't say more than that because I don't want to spoil the experience for anyone starting from scratch. There will be three missions released every week -- two main ones advancing the story, and one side mission.
You can purchase the missions separately or buy a season pass. You have a choice of purchase options. If you're in the US, a Season Pass (all 40 story missions) will cost you $1.99, a Season Pass Plus (with the 20 sidequests included) is $4.99 and if you just want the sidequests themselves, that'll set you back $2.99. If you're in the UK, a Season Pass is £1.49 on iOS and £1.59 on Android, a Season Pass Plus is £2.99 on iOS but £3.99 on Android, and the sidequests are £1.99 on iOS and £2.39 on Android.
The difference in price is because iTunes and Google handle VAT in slightly different ways and the Apple app prices are actually artificially low because they were set back when the pound was much stronger.
The prices are around 50 percent cheaper at the moment to celebrate the launch of the app, so if you're thinking of buying a pass now is the time to do it.
In the app itself you can flick between Season 1 (23 main missions) and 2, and also access any race missions. There's no Radio Mode option at the moment, but that's coming back soon.
In addition to the new missions, the upgraded app comes with a Base Builder that lets you create your own vision of Able Township (where the game is based), by adding new buildings, upgrading or demolishing existing ones and so on. The more you run, the more supplies you collect (on average you'll pick up 30 supplies an hour) and the more you can build. You start with the farmhouse, defense tower and an armory, and can add housing, hospitals and recreation areas. Bonus items will be unlocked as you progress in the game.
Zombies, Run! 2 is a free upgrade to the original. If you don't already have the app installed, you can buy it on the App Store or Google Play for $3.99/£2.79 which, like the season passes, is currently 50 percent cheaper than it would be normally.