LinkedIn for Windows Phone 8 introduces significant new features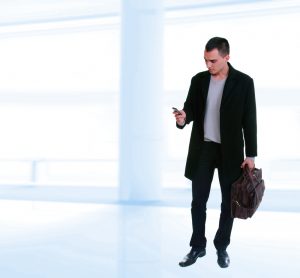 If you are an avid LinkedIn user on Windows Phone 8 then you will certainly appreciate the latest update. The app has introduced significant improvements over its predecessor, ranging from a new live tile size, to speech recognition and expanded language support.
New versions of LinkedIn for Windows Phone 8 don't come often so any major update is likely to be the only one users will see in a while (a minor update for it appeared earlier this week, but without any noticeable new features or changes from the previous version other than, most likely, a couple of bug fixes and general performance enhancements). So what delights does LinkedIn 1.5 have to offer us? Let's take a look at the changes.
For the first time LinkedIn users can now take advantage of all three Windows Phone 8 live tile options. Users can resize the tile in wide, medium and small format, with the same support for displaying counters and connection status updates or last messages.
Windows Phone 8 users are also able to use LinkedIn for lockscreen information. The app displays pictures for LinkedIn today in a decently-sized rectangle. Sadly, no interaction is possible other than to go straight to the story on the business-oriented social network, after tapping on the picture.
Windows Phone 8's speech recognition allows apps to take advantage of the feature, using voice commands to perform certain actions or open the app itself. LinkedIn has tapped into this functionality with commands like "LinkedIn: Inbox" and "LinkedIn: New status". The names are self-explanatory.
T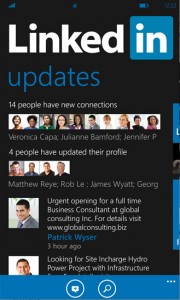 he final new feature introduced by LinkedIn 1.5, and certainly one that non-native English speakers will appreciate, is support for four more languages including Chinese, French, German and Spanish.
Overall LinkedIn has added some great new features to its Windows Phone 8 app. The latest update also shows that, even though the app may sport a competent functionality, tapping into the Windows Phone 8 feature set can improve the overall experience for users. Certainly, the extra live tile size, lockscreen, speech recognition and extra languages support are very welcome indeed.
LinkedIn 1.5 is available to download from the Windows Phone Store.
Photo Credit: Netfalls - Remy Musser/Shutterstock