Netflix shares go up 25 percent, and the website goes down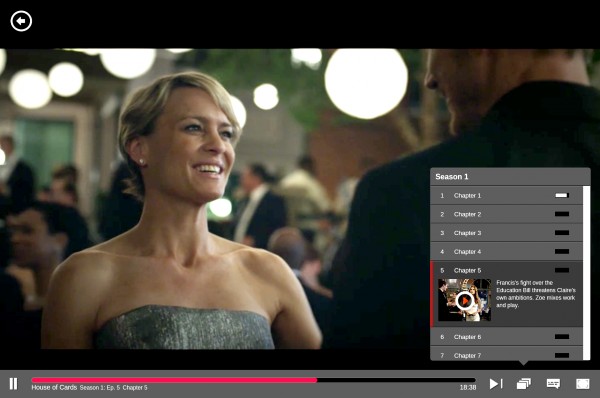 Earnings season can be quite the roller coaster ride. You never know what investors will do. Today, in after-market trading they rewarded Netflix by driving up shares about 25 percent. As I write, the furor is calmer, with the stock only up by 24.39 percent, or $42.53, to $216.90. Netflix closed at $174.37 today.
The video service beat the Street and returned to profitability during first calendar quarter. Perhaps the excitement explains intermittent problems handling traffic, resulting in network errors late this afternoon at Netflix's website.
Excluding refinancing and tax charges, earnings reached $19 million or 31 cents a share, in line with Wall Street consensus. Including charges: $3 million and 5 cents EPS.
In the United States, during Q1, Netflix gained 2.03 million streaming subscribers, up from 1.74 million new adds a year earlier but down slightly from the 2.05 million gains in fourth quarter. "Our international membership grew by 1 million during the quarter to a total of 7.1 million, generating 14 percent of global revenue", the company states in its quarterly letter to investors. "During Q4 2012, we added 1.8 million net international members and 1.2 million during Q1 2012". Overall, Netflix added 3 million streaming subscribers, bringing the global total to 36 million.
Looking ahead to second quarter, Netflix expects earnings to be between $14 million and $29 million, or between 23 cents and 48 cents a share. Additionally, the company expects total streaming subscribers to range from 36.7 million to 38.4 million.
Service tier addition is coming. "A few members with large families run into our 2-simultaneous-stream limit", Netflix says. "To best serve these members, we're shortly adding a 4-stream plan, at $11.99 in the U.S., and we expect fewer than 1 percent of members to take it". By my math, that's conservatively another $1.4 million in revenue.
The video service provider dismissed concerns about original programming:
Our decision to launch all episodes at once created enormous media and social buzz, reinforcing our brand attribute of giving consumers complete control over how and when they enjoy their entertainment. Some investors worried that the 'House of Cards' fans would take advantage of our free trial, watch the show, and then cancel. However, there was very little free-trial gaming -- less than 8,000 people did this -- out of millions of free trials in the quarter.
The original series debuted February 1, with all 13 episodes at once. My response after watching "House of Cards" two days later: "I predict that Netflix has here what HBO did with 'The Sopranos' in 1999, an industry-changing series".
On Friday (April 19), Netflix debuted another original series, "Hemlock Grove," with 13 episodes. Re-imaging of "Arrested Development" arrives May 26, officially the fourth season with 15 episodes.
Original programming puts Netflix at the vanguard of the future, which perhaps more than anything else drives investor excitement tonight. The question isn't so much if but when and by how many original programs Netflix earns classification as television network.
The service isn't alone seeking such distinction. On Friday, Amazon debuted 14 original pilots, some of which will become full-fledged series. Which and how many depends on viewer response. The pilots accounted for eight out of the 10 most streamed Amazon Instant Videos over the weekend.