Samsung unifies its PC line under the ATIV brand, rolls out two new Book models and SideSync software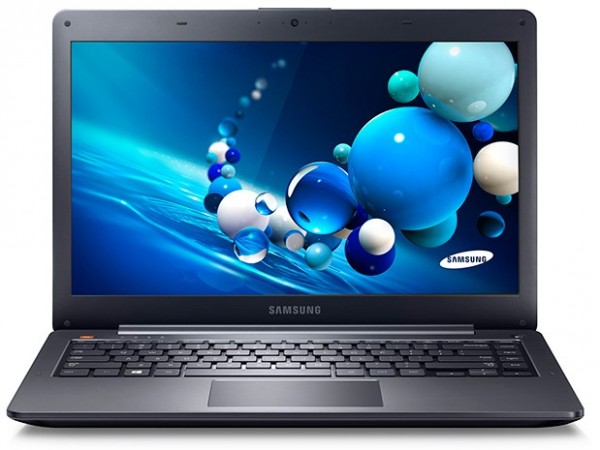 Samsung has announced it will be expanding its ATIV brand name to cover all of its Windows PCs, not just its convertible PC devices. The aim is to create a single cohesive brand for all its Windows 8 products, in a similar way to how the Galaxy brand unifies all of its Android smartphones.
In addition to the rebranding, Samsung has rolled out two new ATIV Book models -- the ATIV Book 5 and ATIV Book 6.
Described as the "next generation of Samsung Ultrabook", the Book 5 comes with a 14-inch touchscreen with a resolution of 1366 by 768, Intel Core i5-3337U processor, Intel HD Graphics 4000 GPU, 4GB of RAM, 500GB of storage and 24GB of ExpressCache. It's available for pre-order now, priced from $899.99. The Book 6 has a 15.6-inch touchscreen with a resolution of 1920 by 1080, Intel Core i7-3635QM processor, AMD Radeon HD 8770M GPU,  8GB of RAM and 1TB of storage. It will set you back from $1199.99.
As if that wasn't enough, Samsung is also adding a new feature to bring the ATIV and Galaxy lines closer together. Called SideSync, it is designed to make it easier for customers to switch from working on a PC to their smartphone by connecting the two devices via a USB cable. According to the South Korean firm, when connected, users can "respond to a text on a mobile phone from their PC keyboard; view maps, photos and multimedia from their phone on their PC screen; make edits to files on their phone via their ATIV PC; and even drag and drop files from one unit to another".
SideSync will come pre-loaded as a desktop app on Windows 8 ATIV PCs and be compatible with all of Samsung's Android-based devices.
"Samsung has been the fastest growing PC brand for the past three years, in part because of our commitment to developing solutions that meet and exceed the ever-evolving needs of our customers," Mike Abary, senior vice president of consumer IT product marketing at Samsung Electronics America explains. "Our expanded ATIV brand and the introduction of solutions like SideSync create the necessary synergy between our mobile and PC lines to create real ease of use for consumers. These synergies enable us to maintain our momentum and continue to offer our customers innovations that enhance the way they live and work".