Will you buy HTC One?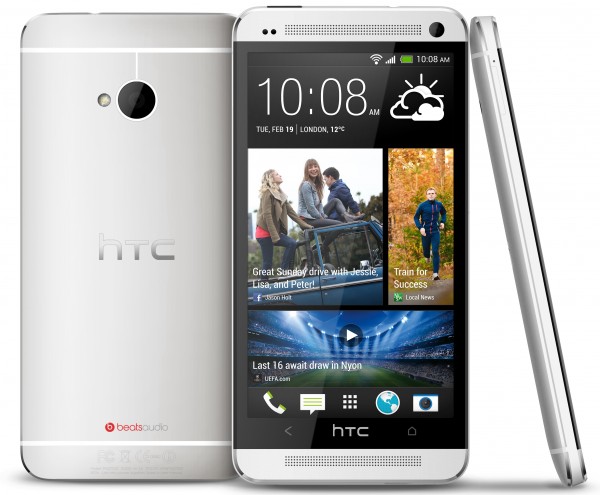 The question is long overdue, particularly since I asked about Samsung Galaxy S4, the other major 1080p smartphone freshly released. After some delays, the One can now be purchased -- well, if you can find the thing -- and HTC is advertising rather aggressively. I've seen commercials in prime time, sometimes two in a row, throughout the week.
This afternoon, I hauled off to one of the two San Diego T-Mobile stores selling HTC One. Both are stocked out, but there was a live phone I could play around with. I toyed with ordering the smartphone from T-Mobile online late last night. Opportunity lost. The One is "out of stock" today. AT&T and Sprint also sell the One. Supplies are limited.
Up close, I'm less impressed by HTC One than expected, because of software. Sense UI is still too obtrusive for my taste, and T-Mobile loads up lots of crapware, including the Lookout security app, which at first blush can be disabled but not removed. Yet there are some aspects of Sense, such as news and social feeds up close and personal on the homescreen, that conceptually appeal. I'd like to use them though to see if they're worth the trouble, something not easily done in the store.
Build quality and design really distinguish the One from every other phone I've handled, including iPhone 5, which is a beaut. The aluminum body begs to be touched, caressed and seen. If eye-pleasing is a priority, HTC's baby won't disappoint.
Regarding the display, I can only say wow. After spending just a few minutes with the One, I have to say Apple CEO Tim Cook's excuse for 3.5- or 4-inch iPhones is even more lame-ass than my first impression. During this week's earnings conference call, in response to an analyst question about smartphones with 5-inch displays (think Galaxy S4), Cook answers: "iPhone 5 has the absolute best display in the industry", which audacious claim. "Our competitors had made some significant trade-offs in many of these areas in order to ship a larger display, we would not ship a larger display iPhone while these trade-offs exist".
Well, hell, I sure am impressed by HTC's trade-offs. Apple should make some. The 4.7-inch One display is scary crisp. Oh, yeah, my Nexus 4, which has same-size screen, seems sooo much less now. But, hey.
The Right One
For anyone considering the phone, the major competitor is Galaxy S4, based on features and screen resolution, for starters. But you should consider all the major contenders. Spec-fest for your consideration:
HTC One: 4.7-inch Super LCD3 display with 1920 x 1080 resolution and 468 ppi; 1.7GHz Qualcomm Snapdragon 600 quad-core processor; 2GB RAM; 32GB or 64GB storage; 4MP front-facing and 2.1MP rear-facing cameras; 1080p video recording; 4G: LTE (Asia 1800/2600 Mhz), EU (800/1800/2600 MHz), AT&T (700/850/AWS/1900 MHz), Sprint (1900 Mhz), T-mobile USA (1900 Mhz); HSPA/WCDMA (850/900/1900/2100 MHz); GSM/GPRS/EDGE (850/900/1800/1900 MHz); WiFi N; GPS + GLONASS; Bluetooth 4; NFC (carrier chooses); DLNA; ambient-light and proximity sensors; accelerometer; digital compass; gyroscope; 2300 mAh battery; Android 4.1.2 with HTC Sense. Measures 137.4 x 68.2 x 9.3 mm and weighs 143 grams. In the United States, AT&T and Sprint: $199.99 for the 32GB model, with 2-year contract. AT&T sells the 64GB One for $299.99. T-Mobile: $99.99 upfront and 24 $20 monthly payments for 32 gigger.
Samsung Galaxy S4: 5-inch Super AMOLED with 1920 x 1080 resolution and 441 pixels per inch; 1.9GHz quad-core or 1.6GHz dual quad-core processor; 2GB of RAM; 16GB, 32GB or 64GB storage (expandable up to 64GB with microSD card); 13-megapixel auto-focus rear-facing and 2MP front-facing cameras; 1080p video recording; 4G: LTE (Cat 3 100/50Mbps), HSPA+ 42Mbps (850/900/1900/2100 MHz); 2.5G GSM/ GPRS/EDGE (850/900/1800/1900 MHz);WiFi N/AC; GPS + GLONASS; NFC; Bluetooth 4; IR LED; MHL 2; accelerometer; barometer; gyroscope; geomagnetic, gesture, proximity, RGB light and temperature & humidity sensors; 2600 mAh removable battery; and Android 4.2.2 with TouchWiz UI. Measures 136.6 x 69.8 x 7.9 mm and weighs 130 grams. Prices and configurations vary by carrier. In the United States, AT&T: $199.99 and $249.99 for 16GB and 32GB, respectively -- locked with 2-year commitment. T-Mobile: $99.99 upfront and $20/month for 24 months.
Apple iPhone 5: 4-inch display with 1136 x 640 resolution, 326 ppi; Apple A6 dual-core processor; 1GB RAM; 16GB, 32GB or 64GB storage (depending on model); 8MP rear-facing and 1.2MP front-facing cameras; UMTS/HSDPA/HSUPA (850, 900, 1900, 2100 MHz), GSM/EDGE (850, 900, 1800, 1900 MHz), LTE (bands vary by carrier model and region); accelerometer; ambient-light sensor; gyroscope; GPS; proximity sensor; digital compass; Bluetooth; WiFi N; 1440 mAh fixed battery; carrier locked; iOS 6. Measures 123.8 x 58.6 x 7.6 mm and weighs 112 grams. With 2-year contract sells for: $199 (16GB), $299 (32GB), $399 (64GB). Carrier locked, but in United States not Verizon model. T-Mobile: $99.99 upfront and $24 $20 monthly payments.
Nokia Lumia 920: 4.5-inch display with 1280 by 768 resolution with 332 pixels per inch; 1.5GHz Qualcomm Snapdragon 4 dual-core processor; HSPA+ and LTE (no T-Mobile USA HSPA support); 1GB RAM; 32GB storage (and 7GB SkyDrive free); 8.7MP rear-facing camera (F/2 aperture, 26mm focal length and Carl Zeiss Tessar lens) with LED flash; front-facing camera; 1080p video at 30fps (back camera), 720p (front); NFC; Bluetooth 3.1; Assisted-GPS; WiFi N; WiFi Direct; WiFi Channel bonding; DLNA compatible; magnetometer; ambient-light, proximity and orientation sensors; 2,000 mAh fixed battery; and Windows Phone 8. Dimensions: 130.3 mm high by 70.8 mm wide by 10.7 mm thick; weighs 185 grams. Sells locked for $99.99 with 2-year contract from AT&T.
Early Reviews
If I ever get my hands on HTC One, expect a review. To help you better answer the question, here are some reviews from other tech sites:
So there remains one question. Will you buy HTC One? Please answer the poll above and explain in comments below.
Editor's Note: There deliberately is no "already purchased", to keep consistency with other polls. Please choose "as soon as available", if you bought HTC One already.