T-Mobile USA offers refunds to Simple Choice customers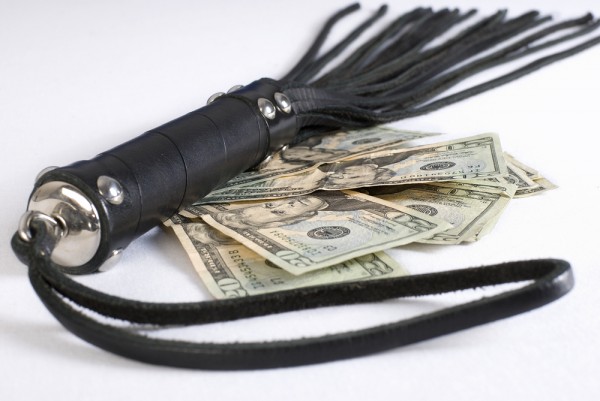 I have a question for you? Is 24-month financing the same as 2-year contract for service? Washington State attorney general believes so. He calls T-Mobile's "no contract" plans deceptive. Last week, the carrier agreed to making changes, paying court fees and offering customers refunds on phones purchased between March 26 and April 25.
About 45 minutes ago, I got email from T-Mobile offering full refunds on devices purchased during the time period (that would be iPhone 5 for my daughter and father-in-law). I live in California, not Washington State, but T-Mobile is headquartered there. So the court order is farther-reaching, which is why I'm posting today.
Here's what I received:
Dear T-Mobile Customer,

This notice is being sent to you pursuant to an agreement between the Washington State Attorney General's Office and T-Mobile. Please note: wireless service is required to maintain your phone or device payment plan. If you cancel wireless service, all remaining payments become due, and will be charged to you in a lump sum on your final bill. You will no longer be able to make monthly payments.

Because you may not have understood this aspect of your telephone or device purchase, we are giving you an opportunity to return your phone or device for a full refund, including the down payment. You may do this by calling T-Mobile at 1-877-746-0909 (or by dialing 611 from your T‑Mobile phone) within 30 days and returning your phone or device as instructed. You must return your phone or device within 14 days of cancelling service in order to receive a refund. If you return the phone by then, you will not be required to make any additional payments.

For more information, please call T-Mobile at 1-877-746-0909 (or dial 611 from your T-Mobile phone).

Sincerely,

T-Mobile

To ensure future delivery of emails, please add announcements@t-mobile‑email.com to your safe sender list or address book.

T‑Mobile USA, Inc., PO Box 37380, Albuquerque, NM 87176
The carrier's new Simple Choice plan offers unlimited text, talk and web, starting at $50 per month. Subscribers bring their own phones or purchase from T-Mobile, under two options: Full price, or smaller amount down plus 24 monthly payments. If they choose the latter but later cancel service, and therefore are no longer customers, T-Mobile demands remaining money owed on the phones.
T-Mobile sells the 16GB iPhone 5 outright for $579.99, which is about $69 less than Apple, or $99.99 upfront. Other carriers ask $199 and 2-year service contract, which if broken requires an early termination fee (typically between $325 and $375). T-Mobile's so-called "deceptive" tactic: To get full 24-month financing, phone buyers must have phone service. You tell me, is there any difference between T-Mobile's and other carriers' service obligations?
Photo Credit: Christina Henningstad/Shutterstock