Grab your glass and toast Untappd on Windows Phone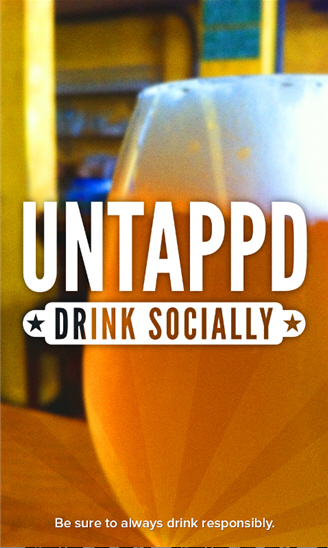 "Hi, my name is Alan and I am..." okay, no, I'm not an alcoholic but I do love a good beer. I am especially a fan of dark brews -- stouts and porters. I have had the Untappd app on my Android phone for a while, and now those on Microsoft's mobile platform can partake in the fun.
Untappd launches today on Windows Phone, making drinking a social activity -- though perhaps it has always been that, except for George Thorogood. Untappd allows you to record all of the different brews you sample, discover new ones and even check-in as if it were Foursquare. The latter makes it easy to meet up with friends who are out imbibing.
The app gives users the ability to find nearby craft beers and micro-breweries, check out what brews are trending and see what  their friends are drinking. Once you make your selection, you can rate it, post a photo of it and share it with friends or the world. Untappd will also share to Twitter, Facebook and Foursquare. It even has badges you can unlock based on location and the styles you try.
Untappd is a free app and arrives in the Windows Phone Store today, though for some strange reason the app is dated May 5. It is version 1.0 for the mobile platform, and if you enjoy a good beer, especially a craft brew, then you will want to check this one out.