Mozilla takes on spyware maker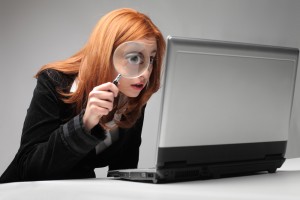 The Mozilla Foundation is accusing Gamma International, a UK-based software group, of making a false association between one of its products and the Firefox name.
Gamma International produces FinFisher, a program used by governments to obtain data in a covert way. FinFisher is often installed by disguising itself as an update to a well known program such as Firefox. Mozilla has now sent a cease and desist letter to Gamma claiming that its Firefox trademark is being violated and that the practice must end immediately.
Alex Fowler in charge of privacy and public policy at Mozilla says on his blog,
As an open source project trusted by hundreds of millions of people around the world, defending Mozilla's trademarks from this type of abuse is vital to our brand, our users and the continued success of our mission. Mozilla has a longstanding history of protecting users online and was named the Most Trusted Internet Company for Privacy in 2012 by the Ponemon Institute. We cannot abide a software company using our name to disguise online surveillance tools that can be -- and in several cases actually have been -- used by Gamma's customers to violate citizens' human rights and online privacy.
Mozilla has acted following a report from the University of Toronto's Citizen Lab on digital spying. The report compares a legitimate install of Firefox with what the report's authors claim is a FinFisher install. This, they say, comes labeled with version numbers, copyright details and descriptions from a legitimate Firefox version.
Photo credit: olly/Shutterstock