Say no to Skype and bring Messenger back from the dead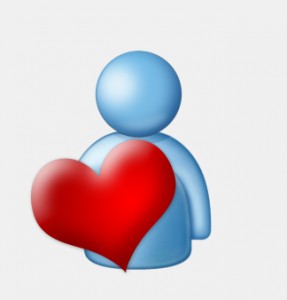 Four weeks ago, Microsoft flicked the switch and officially merged Windows Live Messenger with Skype. Users of the popular IM tool were greeted with a message stating "A newer version is available. You must install the newer version in order to continue.  Would you like to do this now?"
Although Skype is a great tool, many fans of Messenger were up in arms about the forced change, and I know people who still pine for the old chat application. Fortunately, there's a very simple way to get it back.
Messenger Reviver 2 automatically installs, repairs and/or modifies Windows Live Messenger 2012, 2011, 2009, and 2008 (as well as Windows Messenger) so you can continue using and signing in to the old service.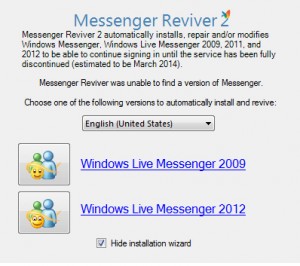 Run the program and it will detect installed versions of Messenger and let you revive them. It will also offer links so you can download and install a fresh copy of the chat tool.
You'll then be able to sign in and use Messenger as if Skype never happened.
Messenger is set to be fully discontinued at some point (March 2014 is the current estimate), so this isn't a permanent fix, but it will buy you at least ten months of respite, and give you the chance to say your goodbyes properly.