Enterprise social network Unison targets large teams with 250-user voice chat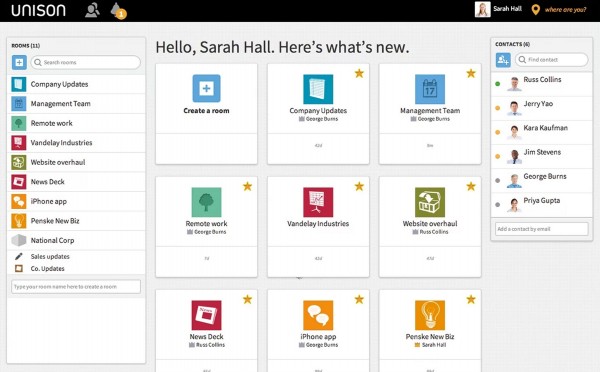 After introducing Android and iOS apps, enterprise social network Unison has shifted its focus from mobile handsets to large team collaboration, introducing the ability to voice chat with up to 250 users straight from the browser. The feature is currently available only through the official Chrome app.
Compared to the traditional way of doing things on Unison -- text chatting -- the latest feature allows users and members of large teams to interact in a more personal way. Voice is also more immediate than writing and can trigger a faster response, something which can be helpful when dealing with fast-approaching deadlines or other critical scenarios. In some cases, businesses can also replace the traditional phone conference and, therefore, rely less on other services for basic but essential tasks.
But why provide this feature only through Chrome? "We support the other popular browsers, but we optimize for Chrome and will enable our full audio/video capabilities there -- right inside the browser, with no software or plug-ins required", Unison says.
The enterprise social network also tells me that Chrome users will be able to take advantage of other two new features. Unison says that in the upcoming period desktop notifications as well as one-to-one voice and video chats will be enabled.
These two features will enable Unison users to take their voice and video discussions private and see the latest updates from fellow users without having the browser tab opened in the foreground. That should drive up productivity and enable Unison to better compete against other services such as Yammer.