Enterprise social network Unison is going mobile to compete with Yammer, Chatter, Podio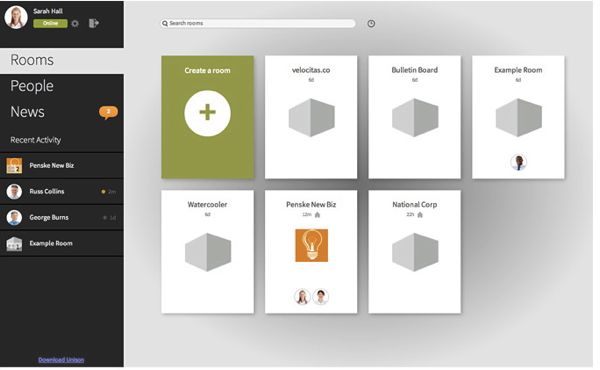 Next week, private social networking startup Unison is launching on both the iOS and Android platforms, so enterprise users can have mobile access to all the features of the browser-based version of Unison, plus persistent presence and voice note chatting from your mobile device.
The overall impact of social media on the enterprise sector is difficult to measure. It has changed interpersonal communications, it has changed the information cycle, and it has changed the way companies observe and interact with their customers. Though the impact is still difficult to measure, it's relatively easy to create a picture of the overall enterprise social media landscape with qualitative assessments.
Salesforce Chairman and CEO Mark Benioff recently highlighted the fact that 72 percent of businesses use social media in some way. This crosses the different usage cases, such as social CRM provided by Salesforce, Microsoft Dynamics CRM, SugarCRM, or SAP CRM, and employee social networking and collaboration such as Yammer, Chatter, Podio, and Bitrix24. Clearly, competition in this area is healthy.
Unison, of course, fits into this latter category. It is a private social network designed for use within the enterprise and small-to-medium business sector. It's based upon a system of virtual "rooms" for different projects and teams, and within these rooms, employees can share documents and communicate in real time. Everything is done within the browser on Windows and OS X machines.
Currently, small businesses with 20 employees or fewer can use Unison for free with a 20 GB storage limit per user. The enterprise edition includes phone and email support, admin controls, 100 GB storage per user and no limitation on the number of users.