openSUSE Education says 'get a Li-f-e'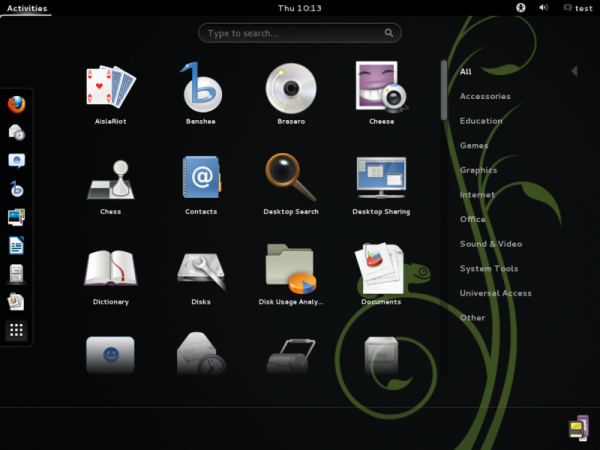 If Linux is good enough for the International Space Station, why not your school computers? The developers over at openSUSE must think so, today releasing Li-f-e (Linux for Education) 12.3-1.
I confess to not being familiar enough with Linux (go ahead, beat me with a stick -- or with words in comments). But a reader complained this week about BetaNews' rather absent coverage of the open-source operating system. He's absolutely right about that. Reporters here tend to write about what they use, and we don't have a Linux lover currently on staff. Please pardon my light treatment of the news, in place of someone more qualified.
Minimum hardware requirements are 1GB of RAM and 15GB storage. openSUSE doesn't state processor. You can install from a USB stick, which should take about 40 minutes. Burning the ISO to DVD means longer installation time. I assume, and someone correct me if wrong, Li-f-e 12.3.1 should be fine on a netbook or laptop with smaller-size SSD. Breathe new life into that aging XP PC, baby. Of course, you can run the software from a virtual machine, if preferred.
"This first release is based on openSUSE 12.3 with all the official updates applied", Lars Vogdt, openSUSE Services Team leader, says. "Li-f-e incorporates latest stable versions of all popular desktop environments such as KDE, Gnome and Cinnamon, it includes wide range of softwares catering to the needs of everyone, selection from openSUSE Education repository, multimedia from the Packman repository, development tools, KIWI-LTSP allowing normal PC or diskless thin clients to network boot from a server running Li-f-e and lot more".
Supported software -- much, but not all included with Li-f-e -- includes (but there's more):
You can download openSUSE Edu Li-f-e 12.3-1 from Fileforum. There also is a 64-bit version part of SUSE Studio. But the "64-bit edition has not gone through rigorous QA", Vogdt warns.