Vikings invade Britain, again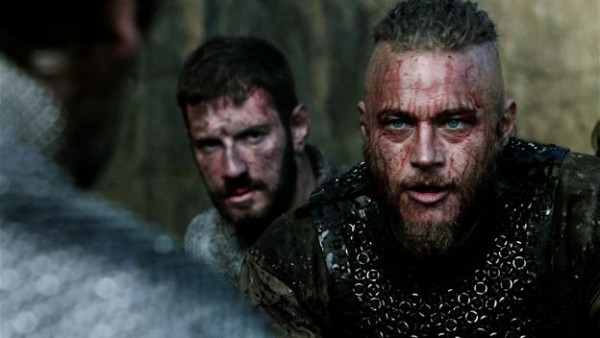 Vikings is proving to be a hot TV show this season, since March 3rd premiere on the History channel. It has finished its nine episode season one run, but remains in demand. Now Amazon, through its LOVEFiLM service brings the famed barbarians back to jolly old England, where the Vikings landed near the end of the eighth century.
The drama portrays the world of these Dark Age raiders, traders and explorers -- not from an outsider's view, but, through the eyes of Viking society.
This time around residents have nothing to fear and folks in Germany will also be able meet Ragnar and his crew. "From May 24th, 2013, members of LOVEFiLM Instant in the UK will be able to feast on all nine episodes of the Norse action-drama at once in full high-definition" Amazon announces.
Chris Bird, Director of Film Strategy at LOVEFiLM, also points out that this release is a milestone. "As the first time a TV series has arrived on LOVEFiLM Instant before airing on traditional broadcasting platforms, this is an incredibly exciting landmark in our history", Bird says.
Residents of the United Kingdom and Germany can access LOVEFiLM Instant on PC, Mac or via Nintendo Wii and Wii U, Microsoft Xbox 360, Sony PlayStation 3, Kindle Fire HD and Kindle Fire, Apple iPad and a growing number of Internet-connected TV sets and Blu-ray players. Prices for content vary, but begin at £4.99.