FileZilla 3.7.0 improves FTP performance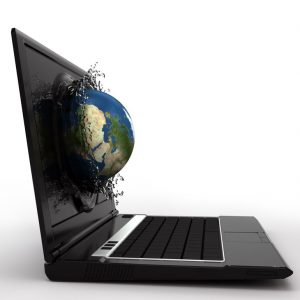 Open-source FTP client FileZilla 3.7.0 and FileZilla Portable 3.7.0 have both been released. The new build now allows users to view the total transfer speed as a tooltip over the transfer indicators, and replaces the depreciated term SSL with TLS. The update also promises better performance over secure FTP connections and subtle tweaks to the user interface to make the program easier to use.
Users can now view the total transfer speed by hovering the mouse over the transfer indicators in the bottom right-hand corner of the FileZilla window. Similarly, hovering the mouse over the Host box in the Quickconnect bar now reveals a list of supported protocols: FTP, FTP over SSH, FTP over TLS (implicit), and FTP over TLS (explicit).
This tooltip also reveals that FileZilla has dropped the use of the depreciated term SSL (Secure Sockets Layer) in favor of the correct TLS (Transport Layer Security) term -- TLS is an upgraded form of SSL.
The user interface has also been improved with this release -- users selecting Updates from the Settings dialog box will now see a drop-down menu allowing them to specifically search for stable versions only or include beta versions too. Users do, however, lose flexibility when choosing how often to search for updates -- previous versions allowed a specific number of days to be entered between each check, but version 3.7.0 merely offers weekly, every two weeks or once a month checks in addition to the "Never" option.
Other more subtle tweaks include reworded text when the saving of passwords has been disabled to avoid referring to "kiosk mode", while navigation has been made simpler by highlighting the former child directory when moving back to the parent folder.
When users edit files from directly within FileZilla, the new build now uses high priority for transferring the changes back to the server. Version 3.7.0 is also smarter in ignoring attempts to drag and drop files where the source and target are identical.
A new "Ignore" item has been added to the context menu that appears when right-clicking multiple items, while the program now displays TLS version and key exchange algorithm in both certificate and encryption details dialogs when connecting via FTP over TLS. Version 3.7.0 also fixes a number of bugs, including a memory leak that occurred in the host key verification dialog for SFTP as well as improving handling of legacy DDE file associations.
FileZilla 3.7.0 is available now as a free, open-source download for Windows, Mac and Linux. Windows users can also download the free FileZilla Portable 3.7.0.
Photo Credit: Annkozar/Shutterstock