SkyDrive gets photo timeline, faster uploads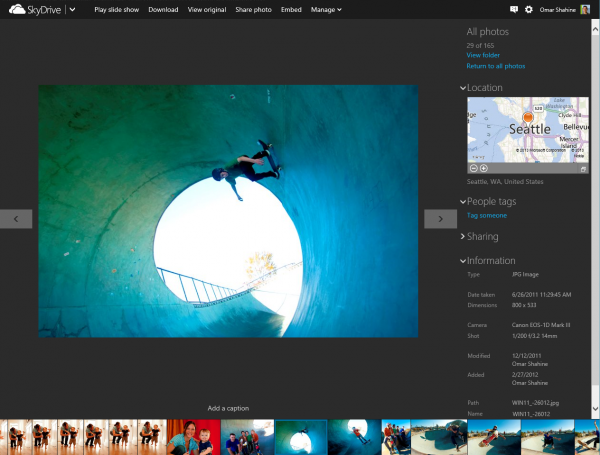 Cloud storage solution SkyDrive is getting additional functionality. Microsoft is banking on the service becoming the primary storage method for those who are part of the company's ecosystem. The software giant has made SkyDrive a focus in both Windows 8 and Office 2013 / 365 Home Premium.
Microsoft's Omar Shahine announces that "starting today and rolling out over the next 48 hours, we're making it easier for you to see all of your photos in SkyDrive across all your albums and folders based on a timeline view". With timeline view you will be able to scroll down to navigate through all of the images. They are organized into groups by event and time.
Shahine describes it thus -- "Take 20 pictures at a birthday party with your phone, and then a photo of your parking spot at the airport a few hours later? Now they'll appear as two different groups in the timeline".
Timeline is not the only update SkyDrive users can expect. Microsoft also promises to improve upload times by two to three times. It does so through changes to both the app and the server code.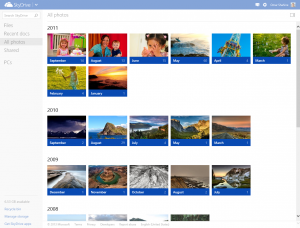 The company also promises full resolution uploads of photos and videos in all markets where Windows Phone 8 is available, as well as a new thumbnail view, with improved readability of the files and folders you have in SkyDrive. This also features the introduction of new thumbnails for your PowerPoint and Word files.
As stated by Shahine, the update is rolling out gradually and should reach all users within the next 48 hours. Microsoft claims photos are the most common file type seen in SkyDrive.