Outlook.com now lets you chat with friends 'stuck using Gmail'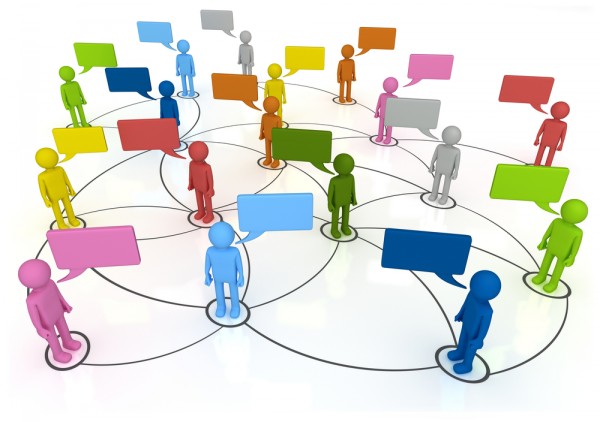 After nearly two months of using Microsoft's services almost exclusively, I made the painful decision to switch back to Google for most of my web needs. I say "most" because I'm still using, and enjoying, Outlook.com.
My decision to stick with Microsoft's webmail service seems well founded, as the company is adding more features all the time. It introduced Skype support two weeks ago, and from today is rolling out the ability to directly message your Gmail-using contacts. Or "friends stuck on Gmail" as Microsoft amusingly phrases it.
When you receive an email from someone with a Gmail address, you'll soon be able to reply by starting a chat. You'll also be able to initiate a conversation through the contact list. The new addition is not exclusive to Outlook.com either. You'll also be able to IM your Google contacts directly through SkyDrive -- handy when collaborating on an Office document for example.
Douglas Pearce, Group Program Manager, Connected Services at Microsoft says Google chat integration will be available to everyone worldwide in the next few days but warns that while it's rolling out, you "might notice a few quirks if you're jumping around between SkyDrive and Outlook.com, but that will be resolved as soon as the rollout is complete".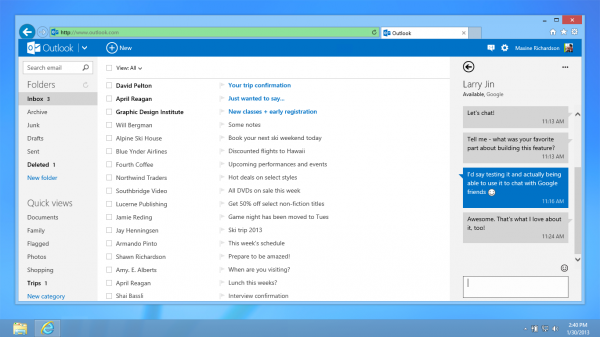 The service will likely appear first in SkyDrive and then your inbox and People page shortly afterwards.
Photo credit: A1Stock/Shutterstock