RunKeeper overhauls its website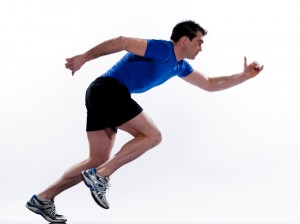 If you happen to be a runner then you have a plethora of choices these days for tracking every bit of workout information that you could possibly have wanted to know, and likely some you did not. There are websites, mobile apps and even watches that know more about you than, well, you do.
One of the most popular is called RunKeeper. The service falls into every category I named and even comes with Pebble Watch, in addition to its own watch. Now the service brings a major overhaul to the web side of things. "We created RunKeeper to be a powerful personal trainer in your pocket, but many of you look to our website to do things like drill deeper in your workout tracking, interact with friends, and connect with other partner apps" the company claims.
RunKeeper was concerned that some feature were too buried to be useful and that some were even duplicated, making it more confusing to customers. The refresh is designed to change that.
The company promises that it has "taken the time to give RunKeeper.com the revamping it was due (especially considering the spiffy new redesigns our mobile apps got earlier this year). Now the website offers the same inviting, fun, and helpful experience that RunKeeper for iPhone and Android do (we hope)".
The top navigation is simpler and more intuitive, the 'Feed' button will show you what your friends are up to, and the 'Me' button gives you activity history, fitness reports, training plans and routes.
The new updates are a welcome change for users who already experienced many of these features in mobile form, but were likely frustrated by what the website offered.
Photo Credits: ostill/Shutterstock