McAfee launches cross-platform protection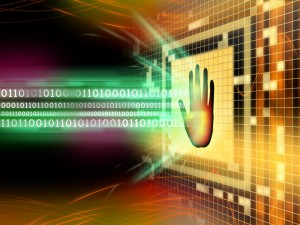 Security products that work across all of your digital devices from PCs to smartphones are nothing new -- Norton One has been around for over a year -- but now McAfee has joined the fray. LiveSafe includes virus protection, a password manager and encrypted cloud storage in a single package.
The most interesting feature is the secure online Personal Locker that gives users 1GB of storage to hold their sensitive documents, financial records, IDs and so on. This is secured using biometric authentication with voice, face and device recognition. It works using Intel Identity Protection Technology. This is a hardware authentication mechanism that's built into the latest Intel processors. To access a file you need to enter a PIN, take a photo for facial recognition and read two messages to confirm your voice.
LiveSafe is compatible with Windows, iOS and Android and there's no limit to how many devices you can use it on. It has a password manager that's accessible across all devices so you'll always be able to get at your online accounts on the move. There's also a browser-accessible dashboard to allow you to control LiveSafe's features from anywhere.
LiveSafe is currently available at an introductory price of $19.99 for a one year subscription and will cost $79.99 a year after that. It will come pre-installed on Dell Ultrabooks and PCs starting in June.
McAfee is a little late to the game here but the move away from providing trial versions on new PCs is clever and one other security companies will be watching closely. The Personal Locker should prove attractive to people who need access to private documents on the move too.
Photo credit: Andrea Danti/Shutterstock