Sweet! Official new themes give Windows 8 a global makeover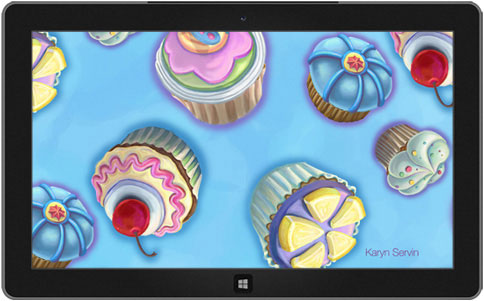 Desktop themes are so often catered for by third party tools that it's easy to forget that Windows has built in support for theme packs. If you're short of inspiration, don't trust your own photography skill, or just can't be bothered to browse Flickr for a new image, a new batch of themes direct from Microsoft could be what you need to breathe new life into your desktop.
There are five new themes in total, four of which have a travel connection. The Alaskan Landscape theme features photography from Kyle Waters -- a total of fifteen images. There is more of a seasonal feel to two New Zealand Landscapes themes.
The Queenstown theme is cool and wintery, while the One Tree Hill theme is far more summer inspired. Both themes showcase the work of photographer Ian Rushton. Continuing the seasonal theme, and completing a previous collection, is Swedish Spring.
Rounding off the new download selection is something rather more cartoony. The Delectable Designs theme offers a tasty selection of desktop images inspired by snack time -- cupcakes, cookies, coffee and more are all on hand to help you build up an appetite
The new themes, and others, can be downloaded from the personalization section of the Microsoft website, but you can find out more about the new releases at the Windows Experience Blog.