A new social platform for Microsoft channel partners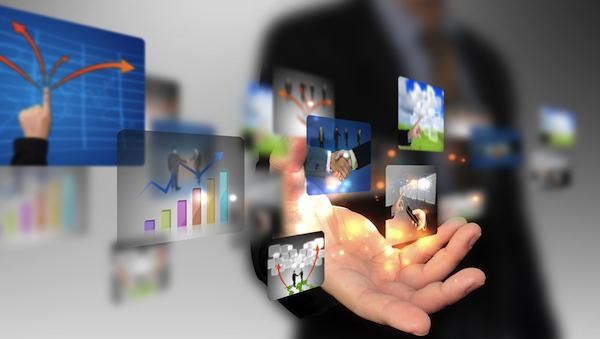 The Microsoft partner network (MPN) is Microsoft's 'official' body for channel partners. A Microsoft partner is one of the 640,000 companies worldwide that build, sell, or consult with Microsoft products. Most of these companies operate in the small-medium enterprise (SME) space, selling services related to Azure, .NET and SQL, Office 365, and SharePoint.
The MPN isn't a revenue earner for Microsoft in itself, but the reason for its being is pretty clear. A successful partner ecosystem means lots of lovely license sales for Microsoft. With Office 365 subscriptions to push (and Windows likely following this model sooner rather than later) the MPN is a pretty important area for Redmond guys right now.
Offline there is a lot of support (marketing, financial, networking) available to partners, but online is where things are much more interesting. There are a number of private portal sites for partners, offering access to useful digital assets. But the only public tool is something called PinPoint -- a searchable directory of partners.
The site seems to be moving away from a straight directory service, towards more of an online store. As the releases of Office and SharePoint 2013 (and of course Windows 8) show, apps are very important to the future of many of Microsoft's biggest products. The jury is still out on apps in Office and SharePoint, but any success will in part depend on the process of downloading, installing, and maintaining them. PinPoint seems to be an almost ready made solution.
This leaves a bit of a gap for people wanting to find a Microsoft partner to work with, a gap that a new site called PartnerPulse hopes to fill. PartnerPulse is a new way for potential customers to find, review, and compare Microsoft channel partners. Partners can join for free, create a profile, and use social tools to market themselves.
More than this though, PartnerPulse is a social marketing platform, one that is as much about what customers say about partners as what partners say about themselves. Sites like PartnerPulse, as well as those catering for non Microsoft vendors (VendorStack being a good example), are part of a wider trend in the enterprise world for peer reviews and social analysis.
So what does this mean? Well PartnerPulse gives every partner a profile. Every profile hosts any number of Pulses, which are short messages posted by anyone. Pulses can consist of text, images, URLs, or ratings. But Pulses can also be summed, and calculated. Text can be analysed for sentiment (are the contents generally positive or negative). Ultimately partners can be scored based on their Pulses. Who has the most Pulses, who has the most positive Pulses?
This is a new way for companies to think about marketing online, to think about reviews and ratings. Klout and Kred have made great strides in this area for individuals. Sites like PartnerPulse now want to do it for companies as well. If 640,000 members of the Microsoft Partner Network want to differentiate themselves, they need to sit up and take notice. Online marketing isn't just about Google adverts, or sponsored blog posts. It is about people, reputations, scores, and reviews. PartnerPulse is trying to give Microsoft partners a platform, it will be interesting to see how they use it.
Photo Credit: nopporn/Shutterstock