Android users rejoice! BBC iPlayer 1.7 brings support for your 10-incher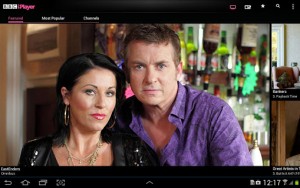 A week ago BBC iPlayer finally made its debut on Windows Phone 8, but the existing Android version has been far from forgotten about. BBC iPlayer 1.7 has hit Google Play and now boasts support for 10 inch tablets.
While owners of larger tablets previously had to pay a visit to the iPlayer website, UK viewers can now enjoy their favorite programmes directly in the app. If you're nursing a smaller 7-incher, there's no need to feel left out. The UI for more diminutive tablet and phones has been updated with a few tweaks as well.
Anyone holding out for the video downloads that are already enjoyed by users of the iOS version of the app may take heart in the update description. Developers state that "work continues" on this feature, although no timeframe is suggested.
The app can be downloaded free of charge from Google Play.