BBC iPlayer 'app' hits the small screens of Windows Phone 8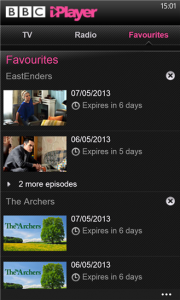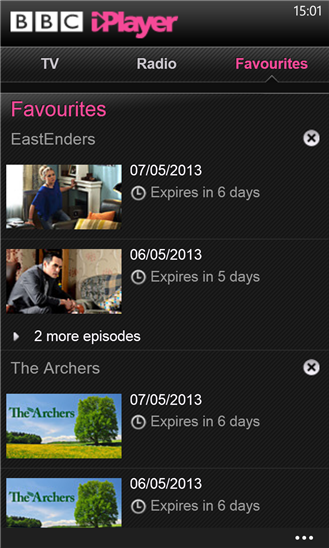 BBC iPlayer has long been the go-to service for catching up on TV and radio shows. The web-based version has been available for years, and iOS and Android users have their own mobile versions to use on phones and tablets. Having been promised back in March BBC iPlayer is now available for Windows Phone 8.
In terms of functionality, there's little to differentiate this from its Apple and Google counterparts. The app has been a long time coming, but in reality the BBC iPlayer app is little more than a wrapper for the mobile iPlayer website.
Both TV and radio content is available, and users can browse through programming using an EPG-style schedule, search through categories or check to see what is proving popular with other users. There is support for playing the radio in the background as well as Live Tiles.
Anyone still holding out for a release for Windows 7.5 should stop holding their breath -- such an app has been ruled out due to platform limitations. Head of BBC iPlayer, Dave Price, explains:
We've been unable to provide the same quality playback experience as on Windows Phone 8. This led to the joint decision not to make BBC iPlayer available on Windows Phone 7.5.
But if you are packing a Windows Phone 8, the app can be used to catch up with the last seven days of programming over Wi-Fi or 3G.
To get your fix of BBC programming, you can download a copy of the app from the Windows Phone store.