CCleaner now better at cleaning up after Internet Explorer 10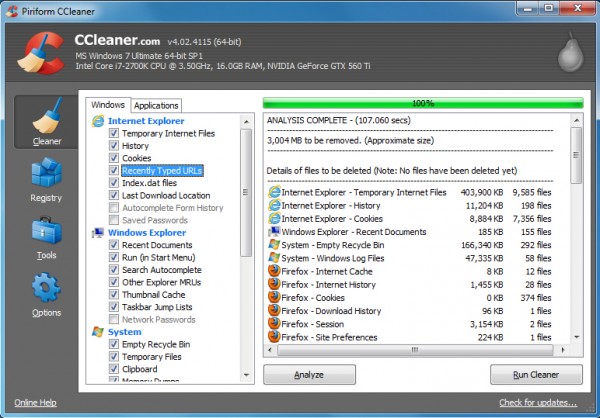 Piriform Ltd has announced the release of CCleaner 4.02, and while it's flagged as a minor release, the build includes plenty of worthwhile improvements.
Internet Explorer 10 included several low-level changes in how the program stored its data, for instance, which meant CCleaner didn't handle it quite as well as previous releases. But that situation was never going to last for long, and this build now includes improved IE10 history, cache and DOMStore cookie cleaning for better results all round.
CCleaner 4.02 also now includes support for cleaning Virtual Clone Drive, PDFCreator, PDF Architect, Adobe Fireworks 6.0, Nero 12 Platinum HD Suite and Foxit Reader 6.0.
There's a scattering of smaller but still worthwhile improvements covering several popular applications, including Firefox, Chrome and Freemake Video Converter.
Elsewhere, CCleaner 4.02 reportedly has improved drive detection in File Finder.
And of course there's the usual complement of very small GUI improvements and minor bug fixes.
CCleaner 4.01 was already an excellent program, then, but it's safe to say that CCleaner 4.02 is even better, and if you don't have a copy already (or your auto update isn't working) then that's a situation you should rectify right now.