Give your Android device a Windows 8-style makeover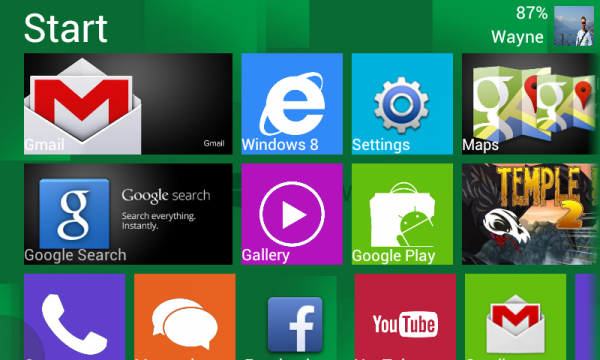 The Best Windows 8 Launcher, from PRR Apps, is a new app designed to bring the Windows 8 Modern UI experience to Android devices.
It offers two modes -- tablet and mobile -- with full screen support and is highly customizable. There are 150 downloadable images of apps you can use as tile backgrounds, as well as 50 Windows 8 style icons, and widget and live wallpaper support.
Once the app is installed it will take a little while to set up the first tile block as you'll need to select various apps, such as Settings, Gallery, and SMS, when prompted. You can have a maximum of five blocks with up to 18 tiles in each one.
You'll then need to further personalize things by setting your name and profile pic and adjusting the dimensions to suit your device's screen size. You can also set the titles for the tile blocks and lock your phone into portrait or landscape mode. There's an optional free tile images pack available to download.
Tiles can be customized -- you can stretch and shrink each one, change the colors and use your own images, if you wish. There's no obvious way of reordering tiles however, and I've found the customize menu, which you call up by long pressing on a tile, sometimes refuses to appear.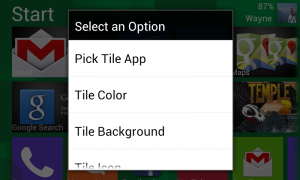 Still, for a first release, The Best Windows 8 Launcher is stable (the only comment so far on Google Play says the app won't stop closing all the time, but it hasn't yet crashed once on me) and well-designed. I expect the rough edges will be dealt with in future releases.
The Best Windows 8 Launcher is available to download from Google Play now priced at $0.99.