Pre-order Verizon BlackBerry Q10 in black or white, and get it for June 6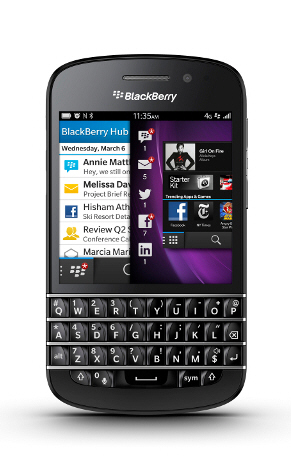 Touchscreen phones are just about the default choice these days, but there are still some users for whom a real QWERTY keyboard is an absolute must.
If you're one of these people, get ready to smile -- Verizon is now accepting pre-orders for the BlackBerry Q10.
The phone packs a 3.1-inch Super AMOLED touch display, dual-core Qualcomm CPU and 2GB of RAM, and if you order it now you could have it in a week's time. Anyone happy to sign up for a two year contract can snap up the phone for $199.99, but commitment-phobes will have to part with $599.99 for the month-to-month option.
Not put off by the price? Whizz over to the Verizon website to place your pre-order and get your hands on it by June 6.