Another reason to hate Gmail's new tabs -- unavoidable adverts in your inbox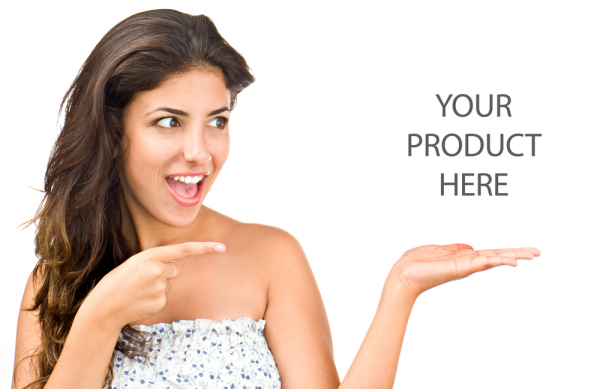 Yesterday my colleague Mark Wilson wrote a scathing article on Gmail's new tabs feature. In it he complained about the total lack of customization options, the wonky sorting, and most damning of all -- the way it's no longer possible to tell at a glance exactly how many new messages you have.
This morning, in checking my email -- with the tabs active -- I found another reason to hate the latest addition to the webmail service, and it's likely the reason that Google even introduced tabs in the first place -- advertising messages in your inbox.
Filed away in the Promotions tab I discovered a new "email" advertising the Nexus 4. In the sidebar on the right, headed "What's this?", Google explains, "It's a new type of ad which you can forward to a friend, or star to save it to your inbox. If you dismiss this ad, you won't see it again".
There's a Dismiss button right above the message. So it's easy to get rid of the promotion, but only once you've opened it -- there's no checkbox next to it like there is next to other messages. So this new type of ad is something you're forced to interact with.
In returning to the Promotions tab to take a screenshot, I see I have two more of the new type of advert in there -- one from Vistaprint and the other from Godaddy. Refreshing again and those have been replaced by ads for Namecheap and Lumosity. It seems, at the moment at least, the maximum number of ads is limited to two.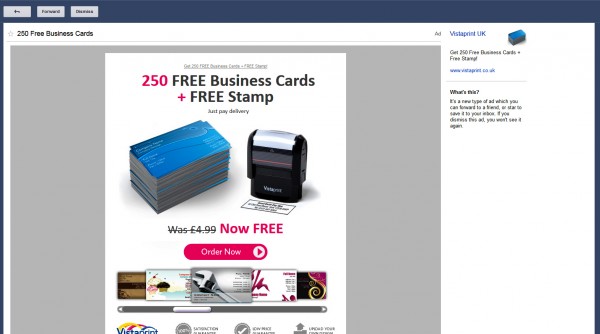 I use Outlook.com for all my personal email but I still log into Google Apps for work, and I wanted to give the new tabs a proper try. But now that I've discovered the real reason for those tabs in the first place, it's time to turn them off.
If you feel the same, you can disable the feature by going into Settings, selecting Inbox and picking a different inbox type in the drop down. You can of course just disable the Promotions tab if you want to keep the new feature but avoid seeing the adverts.
Photo Credit: PhotostockAR/Shutterstock