Acer releases its first phablet -- the Liquid S1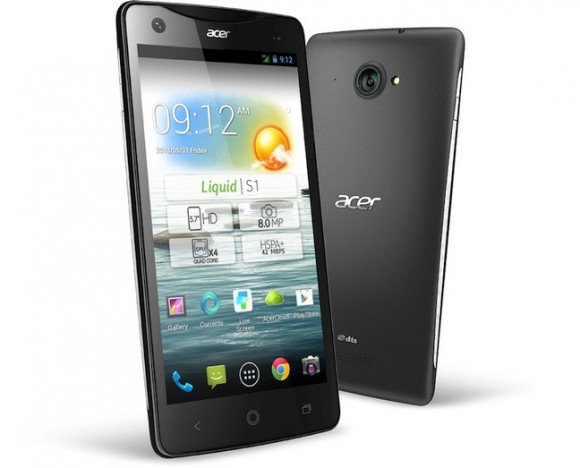 We all thought that smartphones would become smaller and more portable with the passage of time. However, the opposite seems to be true as smartphone manufacturers are all creating devices with bigger and better displays.
Today at Computex 2013, Taiwanese manufacturer Acer reveals its first phablet, the Liquid S1 running Android 4.2 Jelly Bean and boasting a 5.7 inch HD display with 1280 by 720 resolution.
The device is equipped with MediaTek's quad-core 1.5Ghz processor, 1GB RAM, dual SIM support and 8GB built-in storage, backed up by a microSD card slot. Other features offered by the Acer Liquid S1 include some camera customizations, floating widgets, profiles and more.
One thing which many users may not like is that the device doesn't support LTE.
Acer Liquid S1 will be released in France, Belgium, Netherlands, Ukraine, Russia, UK and Germany in Q3 2013, followed by Spain and Italy. No word on US availability yet.
It will have a starting price of €349, making the Liquid S1 an affordable choice when compared to other devices which are already available on the market, including the Galaxy Note and LG Optimus Pro G.