Foxconn adopting Firefox OS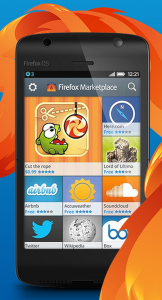 We have not seen a Firefox OS phone hit the market yet, though there are developer handsets out there. However, Mozilla continues to move forward with its mobile platform and you can check it out now with a browser simulator if you just cannot wait. Today the organization grabs its first victory, and it is a major one, scoring one of the largest tech manufacturers in the world.
Mozilla officially announces that manufacturing giant Foxconn is adopting Firefox OS. The organization tells us "the Foxconn Technology Group today announced at a press event in Taipei a wide-ranging partnership with Mozilla to collaborate on the use of the Firefox OS open platform, based on HTML5 and open Web technologies, on Foxconn devices".
"Currently, Foxconn is executing on a vision of 'eight screens, one network, and one cloud' with all our strength. Besides the native advantages of hardware manufacturing, Foxconn is also developing a brand new integrated approach to providing hardware, software, content, and services", adds Young Liu, the general manager of Foxconn innovation Digital System Business Group.
The HTML5-based mobile operating system is expected to become available on commercial handsets, beginning in Brazil, Colombia, Hungary, Mexico, Montenegro, Poland, Serbia, Spain and Venezuela in the near future, though no exact date has been given.
The new mobile OS is an intriguing option, though it remains to be seen if it will compete in an increasingly crowded market dominated by Android and iOS and followed by Windows Phone and Blackberry.