Nokia updates Music and Ringtone Maker for Windows Phone 8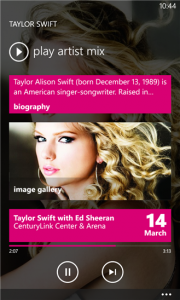 On Monday, Finnish maker Nokia rolls out an update for its Music Windows Phone 8 app which now allows users to pay for the optional premium service using the mobile operator bill. The feature is currently offered for a select number of carriers.
The company says that mobile operator billing is available only when the "service provider and the content publisher support this payment method". This implies that, at least for now, users in certain regions might be stuck with the traditional purchasing option -- either a credit or debit card which must be added to their Nokia account.
On top of the aforementioned feature, the latest Nokia Music update also introduces the ability to scan the music collection on Lumia smartphones in order to update the user's profile. The app sports a couple of bug fixes as well.
Following a two-week testing period on BetaLabs, today Nokia revealed that an updated Ringtone Maker is officially available through the Windows Phone Store. The app is compatible only with Lumia smartphones running the latest iteration of the tiled operating system -- Windows Phone 8.
The only notable improvement is expanded file format support -- WMA, M4A, M4R and AAC on top of MP3 -- for creating custom ringtones.
Nokia Music is available to download from Windows Phone Store.
Ringtone Maker is available to download from Windows Phone Store.