UK court says yes, your tweets can be libellous -- is this right?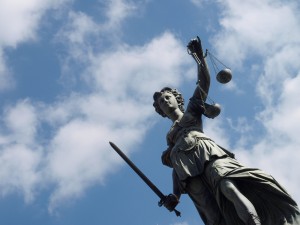 British libel law is a veritable minefield and the difficulty of policing many aspects of the internet mean that websites and social networks have often been treated rather differently to newspapers and magazines. But a court ruling means that this is set to change. A judge has ruled that a 46 character tweet made by Sally Bercow, wife of the Speaker of the House of Commons, John Bercow, is indeed libellous.
The tweet read "Why is Lord McAlpine trending? *Innocent face*". For the uninitiated, Lord McAlpine is the former Deputy Chairman and Party Treasurer of the Conservative Party and he denied claims that he was involved in alleged sexual abuse at a Welsh foster care home in the 70s and 80s.
News reports back in November made reference to a "leading Conservative from the time" although no one was officially named as the party in question. Social networking sites being what they are, tongues were soon wagging (and fingers tapping) and it wasn't long before Lord McAlpine's name was being bandied about. During this time, Mrs Bercow tweeted the offending seven-word post.
A leading British newspaper went onto name Lord McAlpine as the previously unnamed politician, but added the detail that the abuse victim had since realized that he had been wrong about the identity of his abuser. Various broadcasters and publishers made out-of-court settlements with Lord McAlpine, but Sally Bercow ended up in court, with the ultimate decision by High Court Justice Sir Michael George Tugendhat being that her tweet is defamatory.
The decision appears to hinge on Bercow's use of the phrase "innocent face" which Justice Tugendhat thought would be understood by many Twitter users to be ironic. But the fact that her 56,000 or so followers were expected to have a similar political leaning to Mrs Bercow and would have linked it with the concurrent abuse story served as the final nails in the coffin.
Libel law is always a source of vigorous debate. The definition of defamatory words is that "words are defamatory of a claimant if they refer to that claimant and they substantially affect in an adverse manner the attitude of other people towards the claimant, or have a tendency so to do".
Here there is no question that the claimant is the subject of the tweet -- Lord McAlpine is directly named. But the matter of whether the tweet itself is defamatory is interesting. The words themselves are in no way defamatory -- they say nothing -- but their context and timing makes a big difference.
There is also the problem of the "rule of repetition" to keep in mind. Anyone repeating a defamatory statement is treated in exactly the same way as the person making the original statement. In a largely unregulated arena such as Twitter, where retweeting someone else's post is nothing more than a click away, the potential for a huge number of libellous statements to be made in a short space of time is immense.
Balancing freedom of speech online -- or in any format -- with other rights is incredibly difficult. But in the instance-response world we now live in, it's all too easy for an off-the-cuff remark to either be taken out of context, or taken too far. We live in an age of litigation, and while I understand fully Lord McAlpine's desire to take this case to court, I fear that this ruling sets a worrying precedent.
There is the danger that critical, comedic, satirical or ironic tweets would result in legal action. Were I defamed I would rush -- well, not rush, saunter gently perhaps -- to get legal advice, but I'd like to think I'd take a balanced approach to things. Faced with a tweet along the lines of Bercow's assumptions have to be made in order for it to be deemed defamatory.
The law is often subjective, but when dealing with tweets that are 140 characters or fewer, there's too much margin for things being misconstrued. We're starting to walk a dangerous line with rulings such as this.
How do you think Twitter should be policed -- or should it be policed at all? Whose rights are more important -- the subject of an opinion or the one voicing it? Share your thoughts and experiences below.
Photo credit: stockpix4u/Shutterstock