USSU Unlimited automatically keeps Windows programs up-to-date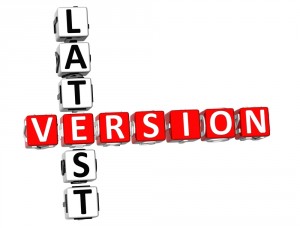 If you've set up a new PC recently then you won't need us to tell you just how tedious the experience can be, as you scour the web for your favorite applications, downloading and installing them one by one.
Fortunately there are plenty of tools which will try to simplify this process for you, though, and USSU Unlimited is one of the latest. The program supports 45 common applications (Flash, Java, Firefox, Chrome, Malwarebytes Anti-Malware, Adobe Reader, VLC Media Player and more), can download and install them in a click, and then detects and downloads updates as they appear.
Installing USSU Unlimited itself is relatively simple, perhaps in part because it's an open source tool -- there's no adware or similar hassles.
When you first launch USSU Unlimited, it displays the status of all its supported applications across various tabs. You're able to see whether a program isn't yet present on your PC, is installed but missing a patch, or installed and fully up-to-date. If you'd like to enable management for a particular application, simply click its "On" button, and when you click Start USSU Unlimited will download and install whatever you've selected.
Once this is set up, you really don't have to do anything more. Switch the program from Expert to Automatic mode and it launches when your PC starts, automatically checking for and downloading new updates as required.
While this sounds good, the program doesn't always quite work as it should. Flash and 7-Zip were present and working correctly on our test PC, for instance, but USSU Unlimited didn't spot that and claimed they were "not installed". This isn't a fatal problem -- if an application isn't detected properly then you can just continue to manage it manually -- but it did leave us a little concerned.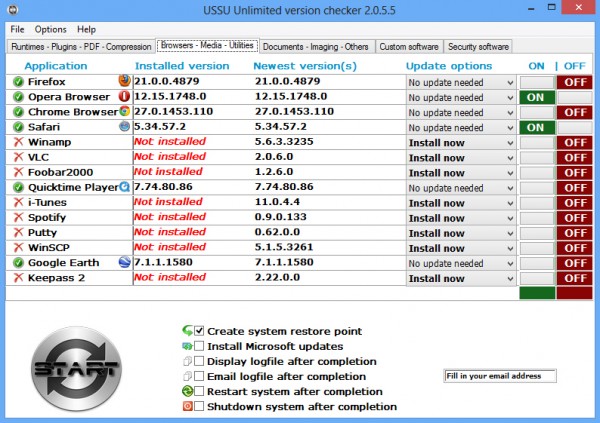 There are one or two small issues elsewhere, too. The program comes with Windows and Office product key finders, for instance. Great. Except that, for some reason, it provided two keys on our test Windows 8 installation, and isn't yet able to detect Office 2013 keys at all (only Office XP-2010 are supported).
What you do get here is support for a good range of applications, though. These can be extended with custom URLs. The core functionality worked well for us, and USSU Unlimited doesn't have any of the ads or related annoyances which can spoil similar tools. It's not perfect, but this is a promising beginning, and we'll be very interested to see how the program develops in future.
Photo Credit: Curioso/Shutterstock