Kicksend lets you order prints and share photos from Windows 8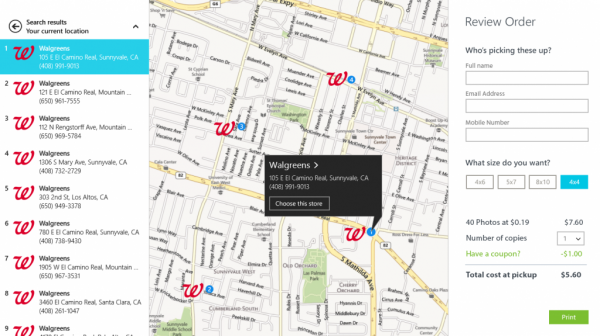 I can't remember the last time I printed a photo. Can you? The versatility of cloud services and the increasingly accommodating on-device storage changed the way folks enjoy and look at pictures, turning printing from a once-popular activity into a dying art. Today, more than ever, digital replaces physical.
But prints are not dead (yet), as cloud services like Kicksend look to modernize the way people get their memories onto paper. Kicksend, available first on iOS, Android and the web, just turned its eyes towards Windows 8 and Windows RT, also allowing users of the tiled operating system to share photos and order prints straight from its app.
The Kicksend Windows 8/RT app requires users to log in with an existing account (Facebook or Kicksend) in order to take advantage of the two aforementioned features. The interface abides by the KISS principle, only offering three buttons -- "Refresh", "Send Photos" and "Order Prints". The names are pretty self-explanatory.
I do have to point out a couple of things. First, the ability to share photos could be improved as to include a wider range of locations from where users can choose items, other than the default one -- the "My Pictures" folder. Second, in order to view the shared photos, folks have to log in with a Kicksend account. That shouldn't be necessary as the app sends a direct link to one's email address.
Kicksend users can order prints at available partner locations (pharmacies) in their area (like Walgreens and CVS) and pay for them in the store. Prices range between $0.19 and $3.99 per printed photo, depending on the size and the store.
Kicksend is available to download from Windows Store.