Trojans continue to top virus chart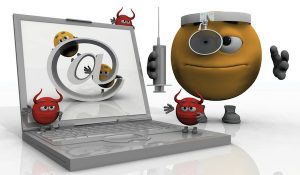 Dr Web Anti-virus has released its latest report on malware activity showing that Trojans continue to be the most common threat.
New threats found in May include Trojan.Mods.1 which replaces the contents of webpages loaded in a browser. This is part of a premium rate SMS fraud that puts up a page asking for a mobile number and then sends a text message asking for a reply. Almost 16,000 copies of this Trojan were detected by Dr Web during the month of May.
Following the trend towards attacks on social network users, Trojan.Facebook.311 is implemented as a JavaScript plugin for Chrome and Firefox. It waits for the user to authenticate their account then uses their profile to send spam messages and make posts on their behalf. Despite its name it works with the Twitter and Google Plus sites too.
Android malware continues to be a growth area with new Trojans that can intercept and forward SMS messages. Android.Pincer.2.origin is distributed as a security certificate installer, it can be programmed to forward messages from specific numbers allowing it to intercept sensitive information.
Cybercriminals increasingly target their attacks against particular regions and May has seen Russian users hit with a Trojan that sends spam via Skype. Android users in Japan have been attacked by an application that collects the user's Google account name, mobile number and IMEI code. A Trojan aimed at Chinese users can record phone calls and even acquire the device's GPS coordinates.
We're used to a constantly changing threat landscape and these findings show that although the old technologies still underlie many attacks they're being deployed in more focused ways. You can find a complete list of the latest threats on the Dr Web site.
Photo credit: njaj/Shutterstock