Goodbye Google Reader -- I'm switching to Readable.cc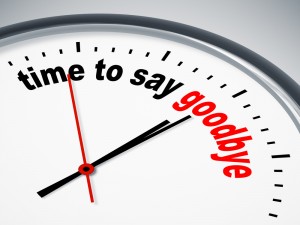 It really doesn't make any sense for Google to be shutting down such a widely used and cherished feeds subscriber as Google Reader, but the web giant isn't going to change its mind unfortunately, so we must look towards alternatives that we can adopt.
But with countless options to choose from, where should one even begin looking? An excellent place to start is a website called Readable.cc.
Since Google announced it would be shuttering Reader I've tested almost a dozen alternatives, but this is the first service I've found that could effectively become my Reader replacement. Although the interface it offers is quite different from that of Google's service, you will soon get accustomed to it and, with time, might even prefer it.
Let's Begin
You can browse the featured stories, and search for topics of interest, but to get the most from Readable.cc you need to sign up for an account by entering an email address and password (no logging in with your Google or Facebook credentials here). Once you do that, you can begin subscribing to some popular feeds provided on the website, or by entering a feed address.
Naturally, importing and exporting feeds is also possible, so you can bring your Google Reader feeds into Readable.cc through Google Takeout; making the migration a quick and painless process.
With this step complete, you can begin viewing your feed stories. The interface provided is minimal, neat, and clutter-free.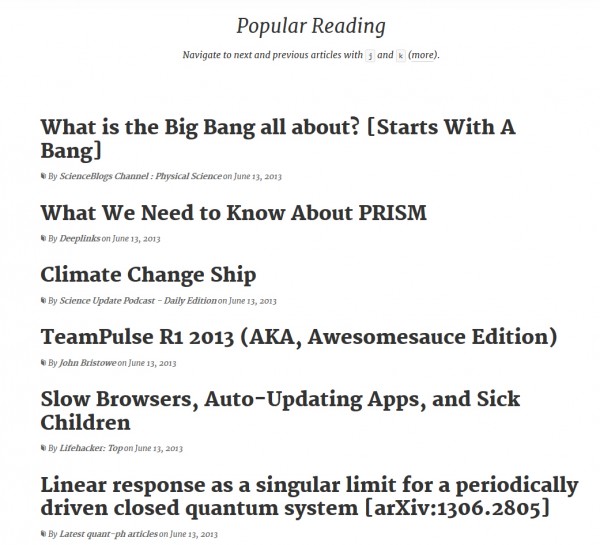 From the list of articles, you can click on any one to expand it -- something that enables convenient and efficient reading. Once you are done with an article, you can vote it up or down by marking it as "Interesting" or "Boring". This is one feature that I really like. When you mark an article as Interesting, Readable will prioritize similar types of stories above others, so that you don't have to dig into your RSS feeds for articles you want to read.
Sharing stories can be done via Facebook, Google+, and Twitter. Articles can also be stored in a "Save" list for later access. This list, along with your own feed, can be accessed from a bar at the top of the screen.
A Search button lets you search through all of your feeds, specific subscriptions, or all of the content on the website.
Summing Up
Readable.cc is a simple to use RSS reader that offers all of the features you're likely to require wrapped up in a clean and uncluttered interface. The only thing I don't like about the service is that to view the list of subscribed websites and updates, you have to go to the subscriptions page. The service is definitely a respectable alternative for Google Reader though, and I'm pleased to have found it.
Have you tried Readable.cc? If so, what did you think of it? Leave your comments below.
Photo Credit: Markus Gann/Shutterstock