Sandboxie adds full 64-bit protection, improves compatibility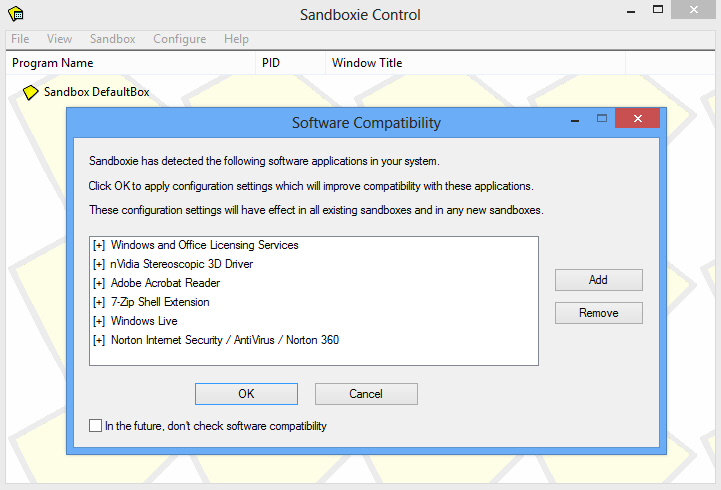 Sandboxie 4.02 is the latest edition of the powerful shareware sandbox, which allows you to run programs in an isolated environment where they're unable to affect your main system.
The new build enhances security by dropping the use of unofficial kernel hooks. Programs running under Sandboxie now have no permissions and can't access or manipulate any objects out of their own memory space.
Sandboxie 4.02 also natively offers full protection for 64-bit, as well as 32-bit Windows, and as a result the old Experimental Protection feature (which used to provide 64-bit protection) has now been dropped.
The official change log says the latest version improves compatibility with a host of major packages: avast!, Driver Verifier, EMET, F-Secure, KeyScrambler, Lingoes, Listary, Norton Internet Security, Office 2013, PGP, Proxifier, ProxyCap, Solid Converter PDF and Windows 8.
Perhaps the only small problem for some, is that the new build now uses kernel features which are only available in Windows XP or later. Windows 2000 support has been dropped as a result, and Sandboxie 4.02 now officially supports Windows XP SP 3, Windows Vista with Service Pack 2, Windows 7 with Service Pack 1, and Windows 8. (Apparently other variants "may or may not work", though, so if this is a problem for you then there may still be hope. Just don't complain if the program fails to work quite as you expect.)