Major update to LibreOffice due end of July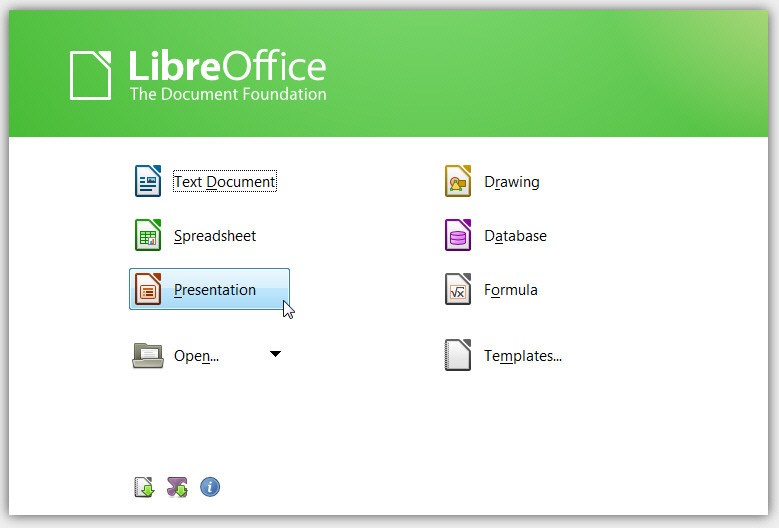 The Document Foundation has released LibreOffice 4.0.4 for Windows, Mac and Linux. The latest version of this open-source office suite, which includes a word processor, spreadsheet, presentations tool and database, as well as drawing and math tools, is primarily a bug fix, but also includes various interoperability improvements with proprietary documents.
The release comes as TDF announces plans to step up its road-testing of LibreOffice 4.1, which is scheduled to appear at the end of July. Version 4.1 will include many new features and improvements, some of which are detailed below.
Version 4.0.4 contains almost 100 bug fixes in all, including resolutions that make animations inside the SmartArt tool work, plus a correction that led to tables within documents saved in the Microsoft Word format being placed inside frames.
The final release is identical to the Release Candidate 2 build shipped recently, so users already running this version do not need to update to this stable version.
TDF has also taken the opportunity to announce that version 4.0.4 is the last minor release in the 4.0.x branch before the expected arrival of LibreOffice 4.1 -- as is common with LibreOffice releases, two more minor releases in the 4.0.x branch -- 4.0.5 in August, and 4.0.6 in October -- will appear alongside version 4.1 for those users reluctant to upgrade until further testing and maintenance releases have been made to the newer branch.
Version 4.1 -- which is due to go to Release Candidate stage imminently -- contains a large number of new features. Support for embedding fonts into documents is implemented, for example, alongside a number of application-specific improvements, such as being able to rotate images by 90-degree increments  more easily in Writer, for example. Impress users gain a new Photo Album feature when creating picture slideshows, and Base users will be able to limit the number of results returned by a query.
LibreOffice 4.0.4 is available now as a free, open-source download for Windows, Mac and Linux. Windows users should also shortly be able to download LibreOffice Portable 4.0.4 for running directly from an external drive.