Pssst... Fastest enterprise hard drive launches (pass it on)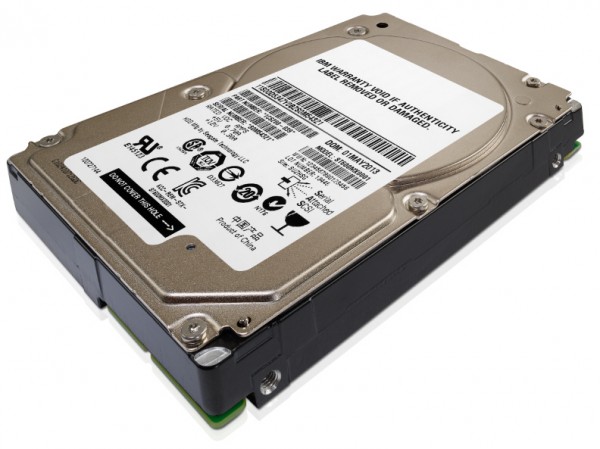 Seagate, working with IBM, has launched the fastest enterprise hard drive in the form of a 2.5-inch solid-state hybrid drive (SSHD). Oddly it sneaked this news out last week on the company's blog rather than trumpeting it in a press release.
The drive, for IBM System x servers, is based on Seagate's existing 600GB 2.5-inch drive spinning at 10,000 RPM with a 6Gb/s interface. It has 16GB of NAND flash storage and 128MB of cache on board.
This works by using the 600GB of magnetic media to store all data written, while also storing a primary copy of all cached data. The 128MB of DRAM cache is used to buffer all reads and cache all writes. The 16GB of NAND storage serves as a read cache for all active data, and a non-volatile cache (NVC) for writes cached in DRAM.
The net effect of all this is a drive that offers more than twice the I/O operations per second (IOPS) of existing 300GB 10,000 RPM drives. At low latency (the time it takes to load data from a sector) levels of under 5 microseconds the new hybrid drive delivers a more than 15 times gain in IOPS. This promises faster performance for servers running mission critical applications.
The blog post concludes by saying, "The enterprise SSHD Seagate and IBM have been working on is just the beginning. Even faster enterprise SSHDs will be available later this year... stay tuned".
Better keep your eyes open because if they're launched as quietly as this one they'll be easy to miss.