Boot to desktop and get the Apps view in Windows 8.1 Preview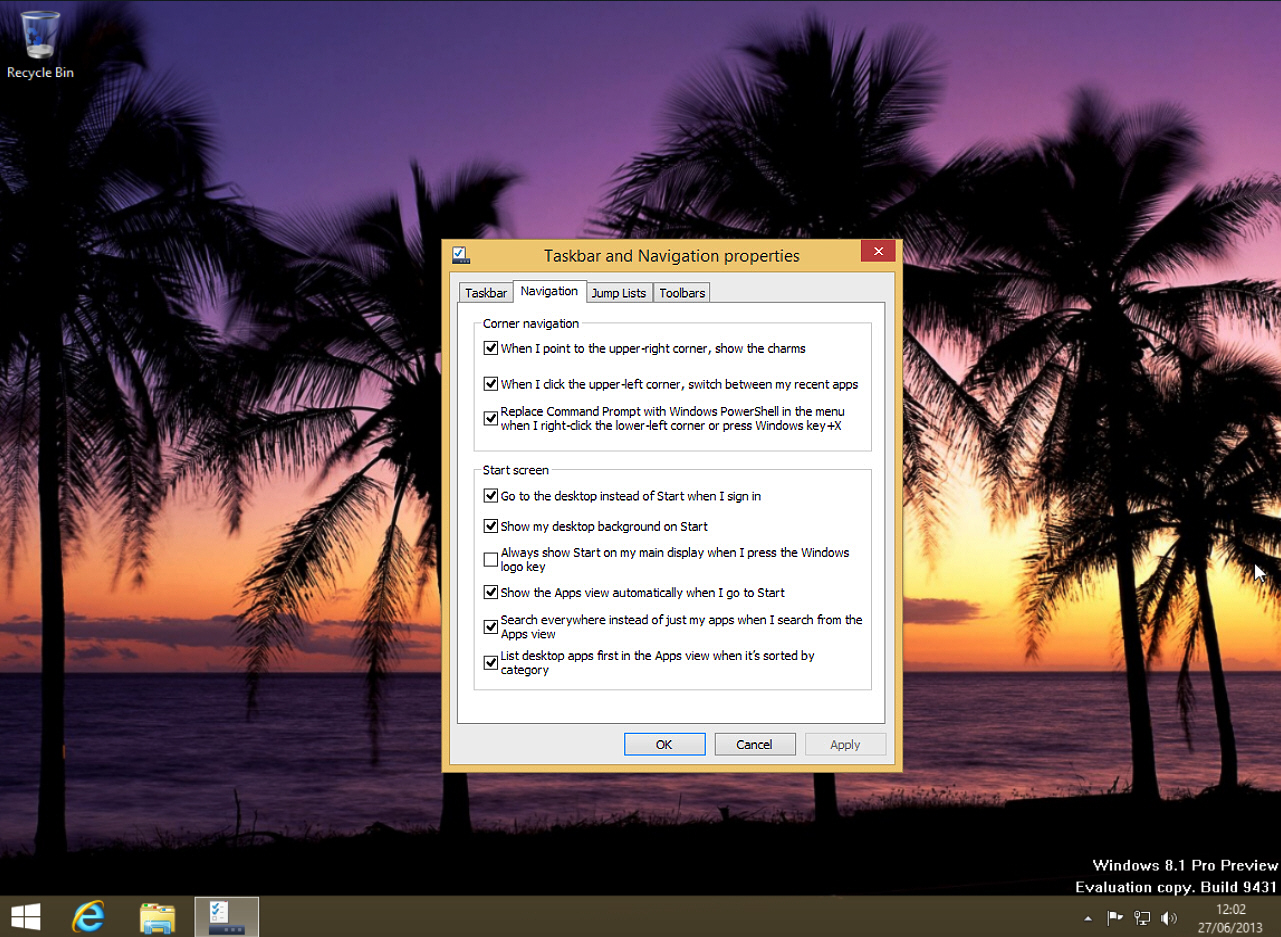 Microsoft still wants everyone to use and love the Modern UI, but it accepts, finally, that a large portion of users aren't interested in apps and the tiled interface. So it's given desktop users the option to skip the Start screen on boot up, but then tucked it away, along with a bunch of other useful customization options.
If you want to have your own wallpaper displayed on the Start screen, or have Windows 8.1 show the Apps view when you hit the Windows key (or click the new Start button), that's easily arranged at the same time.
From the Start screen type "taskbar" and select Taskbar and Navigation. You can move the taskbar to a different location here, lock, or autohide it, and customize the buttons. But never mind about all that. Click the Navigation tab to get to the important options.
The Start screen section provides all the tick boxes you are likely to want. To bypass the Modern UI tick "Go to the desktop instead of Start when I sign in". Next tick "Show my desktop background on Start" to make the transition between the Start screen and your desktop less jarring.
Finally tick the "Show the Apps view automatically when I go to Start". If you mostly only use desktop programs, tick "List desktop apps first in the Apps view when it's sorted by category" as well.
Hit Apply and OK, and you'll be ready to start using the operating system how you want to, and not how Microsoft thinks you should.