Microsoft brings Xbox Music to a web browser near you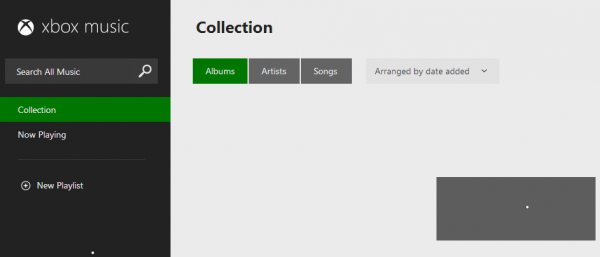 From the ashes of Zune arose a phoenix named Xbox Music, Microsoft's answer to iTunes and other major competitors. The market remained a bit niche upon launch but now, after an extended wait, Microsoft finally opens things up by bringing the music service to the web.
Without fanfare, today, the company quietly rolls out the web equivalent of its service. Xbox Music allows for a 30-day free trial in an effort to snag new users. It contains the basic interface with options for search, collection, now playing and playlist down on the left side and the main window that displays current music.
This marks the first move away from Microsoft product exclusivity for the music service, which was previously available only on Windows 8, Windows RT, Windows Phone and Xbox 360.
Initial first impressions are non-existent, as my continuous efforts have resulted in nothing but spinning wheels in both the left column and main window.
Still, it is early -- first day, in fact -- so there is some benefit of the doubt to be provided here. The service works well on other platforms and is a viable offering on the market. But can it topple giants already established on the web? Services like Spotify, Rdio, Pandora and Google Music have the headstart.