Skype for Android hits 100 million users, celebrates with version 4.0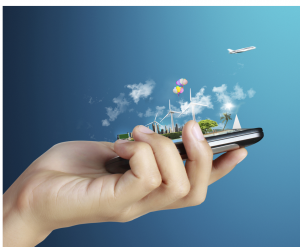 Microsoft purchased Skype back in October 2011 and took a bit of time to figure out where to go with it, but the company has its communications legs under it now and is off and running with deeper integration into Office and Windows. Now the company celebrates 100 million Android customers by rolling out version 4.0 of the mobile app.
"We've completely redesigned Skype for Android to be faster and easier – especially when you're trying to fire off a quick message. Everything is at your fingertips", says Microsoft's Derek Snyder.
The app promises a new, cleaner interface. For instance, when you tap or swipe over to the Contacts or Favorites tabs, then tapping on a person will bring you right into a messaging window so that you can start a conversation. From there, video calls, voice calls and everything else are just a single click away.
Microsoft claims it rebuilt the app from the ground up, and asserts it is faster and more reliable. Moreover, the software giant tells us that this is only the start and more will be coming in the future.
If you already have Skype installed on your Android device then you should receive the update automatically. If not then head over to the Google Play store to grab the latest version.
Photo Credit: Violet Kaipa / Shutterstock