New Trojan targets Linux servers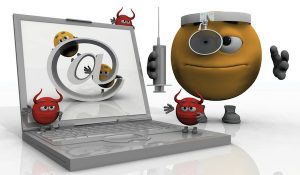 Antivirus company Doctor Web has released its review of virus activity for June. Trojans remain the main threat but the big news is a new version of the Linux.Sshdkit virus designed to steal passwords from Linux servers. It has undergone a number of changes to make it harder for antivirus analysts to intercept stolen passwords.
This follows the trend that we reported last month of attackers becoming more businesslike in their attacks. Although the number of infected Linux servers is small as yet it's a worrying development.
Windows viruses still top the charts with Trojan.Mods.2, which redirects users to malicious web pages, being the most common accounting for almost 4 percent of infections in the month. There's also been a rise in Trojan encoders, a variant of ransomware, distributed primarily via email.
Mobile threats remain common too, again aimed at stealing information for financial gain or duping users into making use of premium rate SMS services. Many of these target specific regions, Android.Tempur.1.origin for example is aimed at users in South Korea and is one of the most prominent threats of its kind.
You can read the full report and more details of specific threats on the Doctor Web site.
Image credit: njaj/Shutterstock