Is it a bird? Is it a plane? No, it's a virus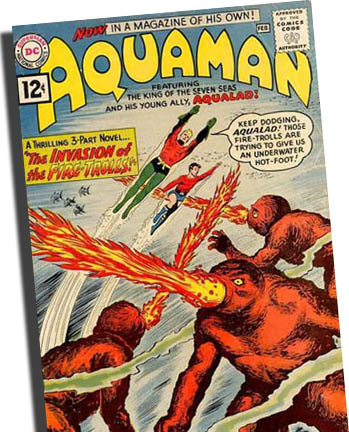 As superhero fans prepare to gather in San Diego for this year's Comic-Con, McAfee has revealed its first ever Most Toxic Superheroes list. The company has compiled a list of superheroes whose search results are most likely to lead to malicious websites aiming to steal fans' personal details or infect their PCs with viruses.
The top 15 are as follows, the percentages indicating the chance of landing on a website that has rested positive for online threats:
1. Aquaman: 18.60 percent
2. Mr. Fantastic: 18.22 percent
3. The Hulk: 17.30 percent
4. Wonder Woman: 16.77 percent
5. Daredevil: 16.70 percent
6. Iron Man: 15.63 percent
7. Superman: 15.21 percent
8. Thor: 15.10 percent
9. Green Lantern: 15.00 percent
10. Cyclops: 14.40 percent
11. Wolverine: 14.27 percent
12. Invisible Woman: 12.40 percent
13. Batman: 12.30 percent
14. Captain America: 11.77 percent
15. Spider-Man: 11.15 percent
Writing on the company's blog, Robert Siciliano, McAfee's Online Security Expert says, "With the resurgence of the superheroes into mainstream movies (think Iron Man, Hulk, Captain America to name a few), hackers are leveraging their popularity to target consumers. Hackers are most successful when they can attract a large number of victims. One way to target big crowds online is to track current events -- everything from celebrity meltdowns and natural disasters to holidays and popular music -- and now, superheroes".
Users are urged to be suspicious if the offered content seems too good to be true, double check the site address for misspellings or other indications that it may not be safe and of course to use the McAfee SiteAdvisor tool.
All good, sound advice though we can't help thinking it would be more fun if there was a McAfee Man ready to emerge from a handy phonebox, or maybe a server cabinet, and save us from Trojan Boy. Oh well, we can dream...