Google Chrome for iOS offers app interoperability, full-screen support on iPad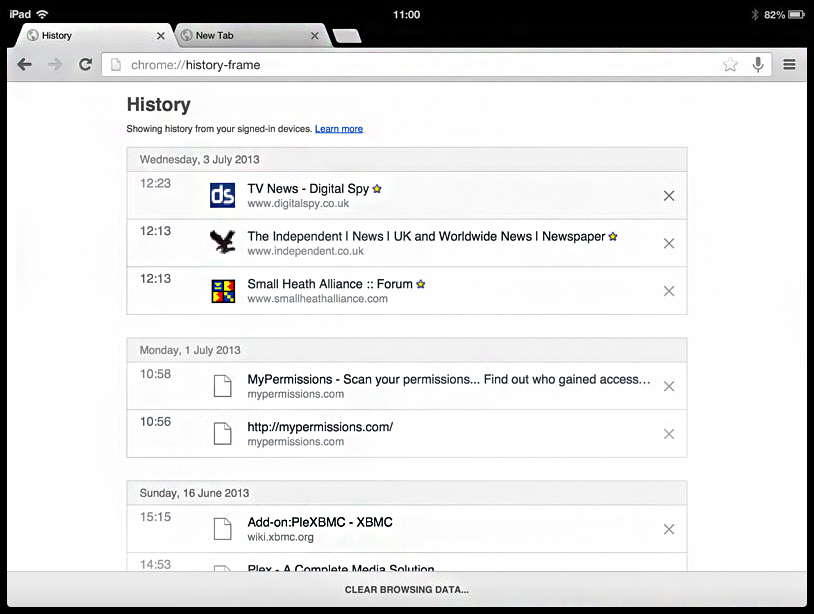 Hot on the heels of its Google Maps for iOS update, Google has unveiled Google Chrome for iOS 28, its alternative web browser for iPad, iPhone and iPod touch users. The new build contains a number of notable new features, plus rolls out full-screen support for iPad users, something that has been available to iPhone users for quite some time.
The first major new feature is better interoperability with other Google apps. By tapping Settings > Google Apps in Chrome itself, users can instruct the browser to pipe relevant links through to other installed Google apps such as YouTube, Google Drive and Google Maps rather than using the browser itself.
Another new feature is added support for synced browser history, which allows iPad and iPhone users to access (and share) their browser history from the iOS device with other Chrome installations they're signed into. Users can view and access web pages from other machines, plus manage the history by deleting unwanted pages direct from the app.
The app implements improvements to its Voice Search feature, plus comes with the promise that users will be able to make data usage savings by opting to run all pages through a Google server. The server then optimizes them by using elements such as WebP images to reduce the page size to deliver fast loading times and reduced data usage.
The feature -- which will be rolled out over the next few days -- will be optional for those with privacy concerns.
As always, the update is rounded off with "lots of stability improvements and other bug fixes" -- all unspecified of course. Google Chrome for iOS 28 is available now free for iPad, iPhone and iPod touch running iOS 5.0 or later.