New Nexus 7 pops up at Best Buy for pre-order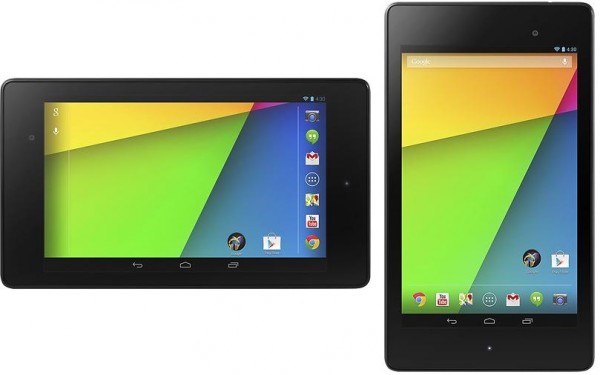 The next-generation Google Nexus 7 surfaced at Best Buy, with complete specifications, price and photos. Interested buyers can pre-order the new tablet, which is available in both 16 GB and 32 GB storage trims, and, presumably, receive it after the search giant officially unveils its latest slate (which should not be too far away).
According to the details revealed by the US retailer, the new Nexus 7 arrives with some pretty impressive hardware under its dark-colored shell, and runs Android 4.3 Jelly Bean (which, like the slate, has yet to be officially announced by Google). The price? Well, the 16 GB version runs for $229.99, while its 32 GB counterpart goes for $269.99.
The current Nexus 7 generation kicks off at a lower price-point (the 16 GB model can be had for as little as $179.99), but comes with outdated hardware compared to the new iteration.
The new Nexus 7 features a 7-inch IPS LCD display with 10-point multitouch, 300 cd/m2 and a resolution of 1200 by 1920 (previous generation: 800 by 1280). The slate is powered by a 1.5 GHz Qualcomm Snapdragon processor (presumably, from the older "S4" family), an Adreno 320 graphics card and 2 GB of RAM (the battery capacity is not revealed).
The new Nexus 7 also comes, for the first time, with a 5 MP back-facing camera (which should be capable of 1080p video recording) and a 1.2 MP front-facing shooter (which will likely record 720p video).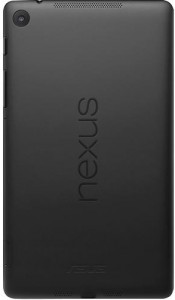 Other noteworthy specifications include: Wi-Fi 802.11 a/b/g/n connectivity; microUSB 2.0 port; GPS and Bluetooth 4.0. Best Buy does not list any other specifications, however it is fair to assume that Google has not skimped on sensors. The new Nexus 7 comes in at 7.9 x 4.5 x 0.3 inches and 11.2 ounces.
As you might expect, Google will also likely add its own branded apps, on top of Android 4.3 Jelly Bean. That means Play Books, Play Magazines, Play Music, Google+ and Wallet, among others. Chrome will also likely be offered, judging by Google's interest to bundle the browser on its Nexus devices.
Will you pre-order the new Nexus 7?