Sony announces Android 4.3 Jelly Bean upgrade plans for (some) Xperia devices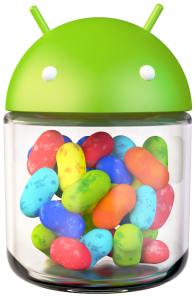 Just a day after Google officially announced Android 4.3, Japanese maker Sony revealed, on Thursday, that a number of its upscale Xperia devices will receive a software upgrade to the third Jelly Bean iteration.
Sony did not provide an exact date as to when users can expect the upcoming update, but said that Android 4.3 Jelly Bean will be rolled out to the Xperia Z, Xperia ZL, Xperia ZR, Xperia Tablet Z, Xperia SP and Xperia Z Ultra, and likely other devices judging by the added ellipsis, following the list.
Sony is also "looking at uplifting some" of its Xperia devices, that are now sporting Android 4.1, straight to the third Jelly Bean iteration. The Japanese maker did not provide any indication as to which smartphones and tablets will receive the upgrade.
So far so good. But, seeing as Sony is not among the fastest manufacturers at rolling out a new Android iteration, the company's plans may not bear fruit anytime soon. It even admits that the Android 4.1 upgrade "process hasn't been as succinct or as timely as you might've expected", which leads me to believe that this may happen once again with the roll-out of the third Jelly Bean iteration.