Microsoft adds child abuse warnings to Bing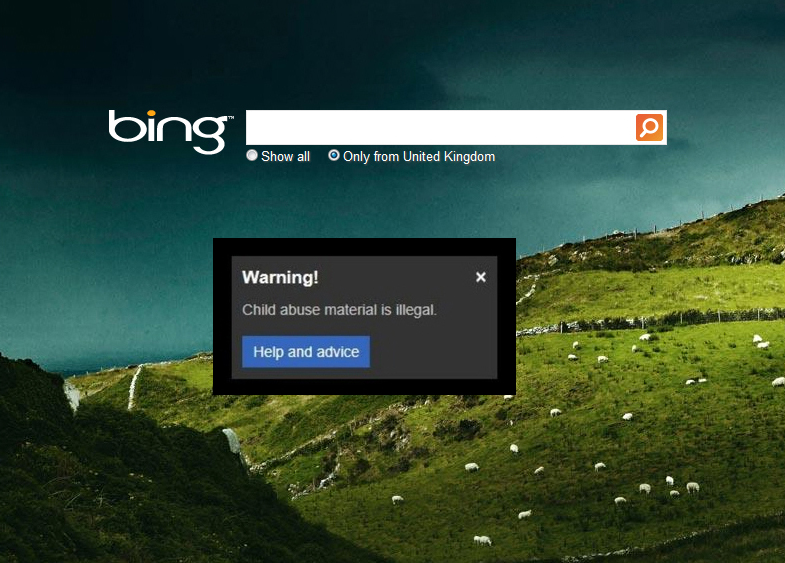 Bing has become the first of the big search engines to display pop up warnings whenever anyone from the UK uses it to look for child abuse images.
When someone enters any of the keywords from the Child Exploitation and Online Protection Centre (Ceop)'s blacklist into the search site a warning will be displayed informing them that "Child abuse material is illegal" and providing help and advice from Stopitnow.org.
The move comes days after the UK Prime Minister David Cameron said internet companies needed to do more to block access to child abuse images. He suggested that the warnings should state that anyone looking for such material risked losing their job, family, and even access to their children, however Bing has decided to skip the Daily Mail approach and keep things simple.
Explaining the introduction of the warnings, a Bing spokesman said, "This is in addition to Microsoft's existing and longstanding policy of removing any verified links to illegal content of this sort from Bing as quickly as possible. Microsoft has been, and remains, a strong proponent of proactive action in reasonable and scalable ways by the technology industry in the fight against technology-facilitated child exploitation. We have teams dedicated globally to abuse reporting on our services and the development of new innovations to combat child exploitation more broadly".
Yahoo is believed to be considering a similar move, but Google currently has no plans to follow suit, preferring to use its own methods for combating child abuse on the web.