Get help on your family history with Family Tree Analyzer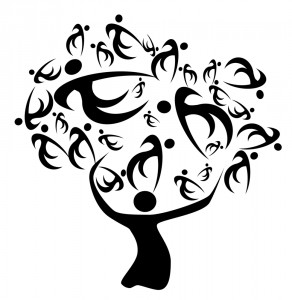 Researching your family history is a fascinating way to spend a few hours (and days, weeks, months and years), but keeping track of everything you've found can be a problem. Behind your family tree lurks a mass of names, dates, locations and relationships, and getting any of them wrong can cause you major problems later.Fortunately there's plenty of help on offer, though, and the open source Family Tree Analyzer is an easy way to start. Point the program at your tree data (in GEDCOM form) and it can produce a range of reports, highlighting problems, providing new ways to browse your data, and generally giving your research a gentle push in the right direction.
You'll first need to save your existing data in the GEDCOM format. If you're using family tree software then you can probably do that via a Save or Export option. If your tree is on the web, then check the site for export features (at Ancestry, select Tree Pages > Tree Settings > Export Tree).
Install and launch Family Tree Analyzer, click File > Open and select your GEDCOM file. We saw a lot of errors when doing this from an Ancestry export, mostly relating to "unrecognized date formats", but don't worry if you notice anything similar: it doesn't seem to matter.
Once the file has been parsed then it's time to start browsing. The Family Tree Analyzer interface is a simple one, essentially just a tabbed dialog, and clicking each of the tabs in turn will tell you more about your data.
The Data Errors tab runs some basic sanity checks on your data, for instance. Was an individual born or married after their death, or buried before it? Do you have facts dated before they were born? Did they live to be more than 120? There are 14 checks along these lines, you can choose what you want to run, and the program will highlight any problems for you.
The "Individuals" tab just lists everyone in their tree, along with some core details. It's very basic, as reports go, but can still be useful. You can sort by any field, for instance, and so order the list by surname, birth date, death location and more.
The "Locations" tab displays the various places referenced in the tree (residences, places of birth and so on). Double-clicking any of these displays the related person, handy if you've forgotten who it was who died in Australia (or wherever). And if you need more detail then there are buttons to highlight any location on Google or Bing maps.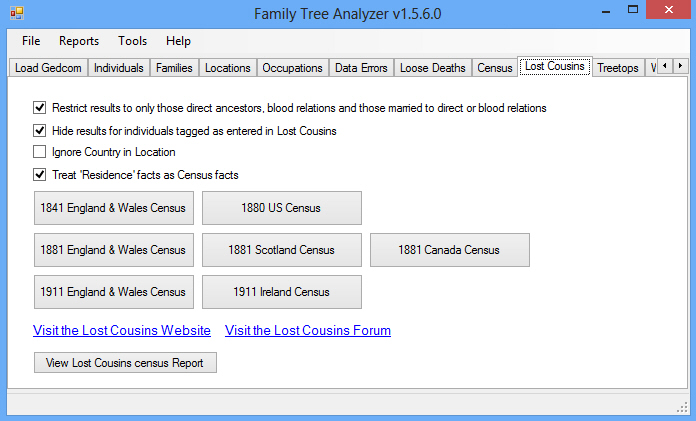 Other reports just aim to help you with your research. For example, the "War Dead" tab highlights males who don't currently have a death date, but were of a likely fighting age during both World Wars, just as a reminder to check the military records. While the Census tab highlights everyone in your list that you'd expect to be alive at a particular census date, but aren't currently recorded, perhaps useful when you're deciding where to look next.
And there's more, too, including locations lists, details on incomplete death records, even census lists which might help enter data at LostCousins.com.
Its interface is basic, and many of the reports are limited, but Family Tree Analyzer still provides some useful ways to view and check your family history data. If your current family history or site doesn't offer much in the way of analytical tools then you should probably give it a try.
Image credit: Dirk Ercken/Shutterstock