IE11 improves touch experience in Windows 8.1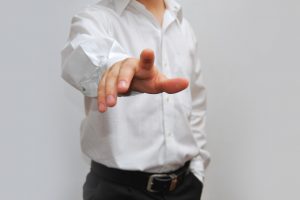 Internet Explorer is an integral part of Microsoft's tiled operating system, and the software giant has endeavoured to improve the way it handles touch in Windows 8.1, adding new touch elements and improving existing ones.
In a new blog post Microsoft discusses the changes it has made which, if you're planning on using the OS refresh on a touch enabled device, you'll likely find both interesting and welcome.
The touch updates include:
Reliable hover menus with touch -- Emulates hovering your mouse over a button or menu.
Improved link highlighting -- When you go to tap on a link it will be highlighted so you'll know you're selecting the right element on the page.
Navigating back and forward using swipe gestures -- IE11 caches the previous page to memory, so it will load instantaneously when you swipe back. The browser will also display a thumbnail of the page you're loading when you tap the back or forward buttons.
HTML5 drag and drop with touch -- On by default, you just press and hold an item to activate the drag and drop feature (you can try it out here).
Direct manipulation for mouse, keyboard, touchpad and touch -- Introduces hardware-accelerated pan and zoom technology to all input types.
Improved touch APIs with pointer events -- IE11 includes updated MSPointer APIs to reflect the latest Candidate Recommendation specification. The finished version of the browser will support unprefixed Pointer Events.
Summing up the changes in IE11, Michael Patten, Lead Program Manager, Internet Explorer says:
With Windows 8, we set out to build the world's best touch experience. Internet Explorer 11 builds on the modern, fast, fluid experience that's perfect for touch, even for today's Web that isn't necessarily designed for touch. With hardware accelerated direct manipulation, pages stick to your finger while panning and zooming for a fluid and natural experience. The browser UI stays out of your way when you start interacting with the page so sites come alive. You can see how developers are using IE's industry leading standards APIs to build engaging touch experiences including sites like GlacierWorks, Atari, and Contre Jour, as well as examples from the IE Test Drive like Touch Effects and Browser Surface. Internet Explorer 11 continues to innovate by introducing new touch features and improving existing features to provide the best touch experience yet.
Photo Credit: lukacs tamas/Shutterstock