Intel announces Education Tablets -- powered by Android and Atom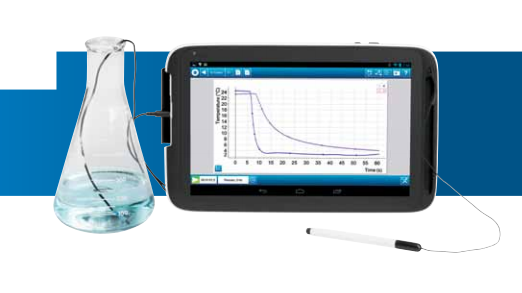 Tablets allow students to leverage technology to improve learning. An iPad for instance, can offer a more immersible experience when compared to a paper textbook. While there are many educational based applications for Android and iOS, there hasn't been a serious education-focused tablet from a major manufacturer -- until now. Intel has announced a new line of Android-based tablets designed for learning.
According to Intel, the tablets "...available in 7-inch and 10-inch sizes, are designed specifically for education and built to meet students' needs. The multi-touch display and e-Reader software enable students to access rich online content. Ultra-portability allows them to take the device to the field to capture data with the built-in camera and analyze it with Intel Education Software. They can collaborate with their classmates, while comparing their findings to others on the web".
In other words, Intel is including software to distinguish its Education Tablets from the other devices on the market. According to Intel, the software has the following benefits:
Helps students develop 21st century skills -- such as communication, collaboration, creativity, problem solving, critical thinking, and digital literacy -- through rich, interactive applications.
Empowers educators with tools to manage the classroom and keep students on task.
Enables IT to keep students and technology safe and secure from malware and loss with Intel Education Software IT.
However, it is not only software that makes these tablets unique -- it is also hardware. According to the product briefs, both tablets will offer an optional plug-in temperature probe. The inclusion of a thermal-probe is revolutionary and allows students to conduct experiments that no other consumer tablet can. As an example, a student can stick the probe into a beaker of liquid and study its temperature as heat is increased.
Also available is a snap-on magnification lens. This will operate as a low-powered microscope and allow students to examine things like leaves and bugs up-close. This will likely be most beneficial to elementary-aged students that are just beginning their scientific explorations.
The major differences between the two variants can be seen below:
Attributes
Intel® Education Tablet - 10"
Intel® Atom™ Z2460
Intel® Education Tablet - 7"
Intel® Atom™ Z2420
Dimensions
10'' Tablet
7'' Tablet
Platform
Android 4.0
Android 4.1
Resolution
1280x 800TFT LCD (16:10)
1024x 600TFT LCD (16:9)
Stylus option
Capacitive stylus
Capacitive stylus (optional)
Battery life
6.5+ hours battery
8 hours battery
Camera
Front (0.3MP)
Rear (2MP)
Front (0.3MP)
Rear (2MP)
CPU/Chipset
Intel® Atom™ processor Z2460 - 1.6GHz
Intel Atom processor Z2420 - 1.2GHz
Multi-media options
Integrated speakers and microphone
Integrated speakers and microphone
Software
Intel® Education Sofware included
Intel Education Sofware included
RAM
1GB LPDDR2
1GB LPDDR2
Intel has not yet announced availability or pricing of these innovative tablets. However, pricing will be the key to adoption by schools and students.