Ready your hard drives -- Windows 8.1 gets an official release date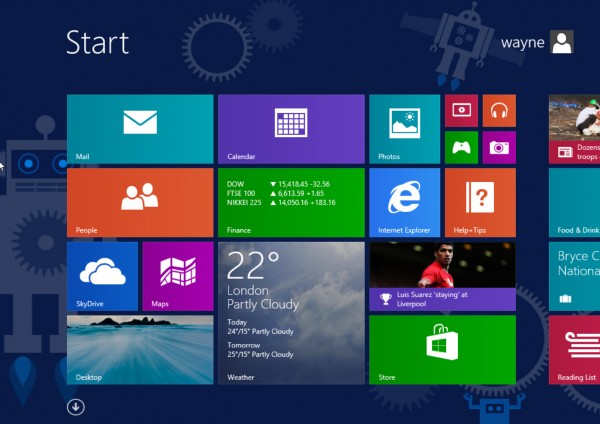 A couple of days ago my colleague Wayne Williams looked at the new features in the latest leaked build of Windows 8.1 and now, hot on the heels of that, comes the announcement of the official release date for the OS refresh.
Set your alarm for 4am Pacific Time October 17 as this is when the much-anticipated update to Windows 8 will be unleashed on an eager public.
The announcement comes from Brandon LeBlanc on the Windows blog where he explains that the update will be made available free of charge to existing Windows 8 users through the Windows Store. The post also reveals that Windows 8.1 will be available preinstalled on new machines from October 18.
The final build number is not yet known, but we have already reached build 9471, showing there have been several version jumps from the official available preview (build 9431), and with just two months until the official release, it is unlikely that we'll see any noteworthy changes -- it's really just a case of ironing out the creases and adding a little spit and polish at this stage.
So, add the date to your calendar and set aside a couple of hours on the big day. Don't forget that if you're already using the preview release of Windows 8.1 you're going to need to reinstall all of your apps afterwards.
Will the release of a finalized version of Windows 8.1 compel you to upgrade if you've been putting it off so far, or are you happy sticking with Windows 7 or XP?